On Claude Debussy's 151st Birthday, 3 Recordings From His Era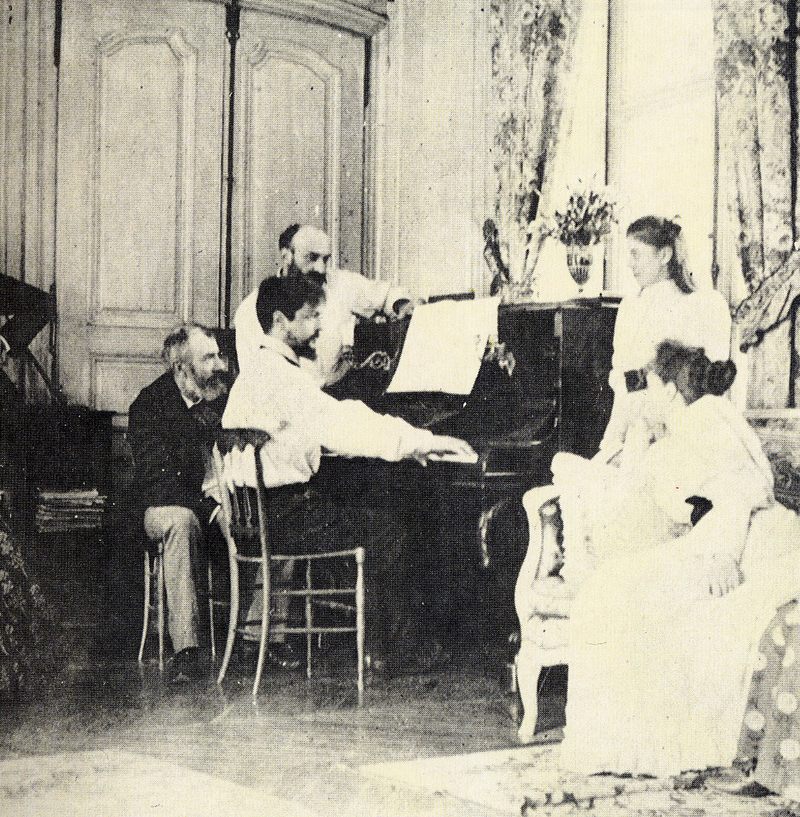 Claude Debussy was born 151 years ago Thursday in Saint-Germain-en-Laye, France, an anniversary that might be largely overlooked in the classical music field, where focus is usually on big-numbered birthday years.
Google, however, is having none of that. The search engine is featuring an animated doodle commemorating the French composer's 151st birth anniversary. As his piece Claire de Lune plays, viewers see an animation of a nocturnal street scene. The graphic was influenced by Andre Halle, an illustrator from Debussy's time.

By the time Debussy died on March 18, 1918, his works were being recorded; several digitized versions are now archived at the Library of Congress. In honor of the composer's big day, below are three highlights from the collection.

Charles Gilbert Spross performs En bateau (In the Boat) in a recording made June 29, 1911.
Soprano Frances Alda joins an unnamed orchestra to sing Romance on April 4, 1912.
Harpist Ada Sassoli performs the Deux arabesques on Dec. 14, 1912.