Musical Memories of the High Holidays with Itzhak Perlman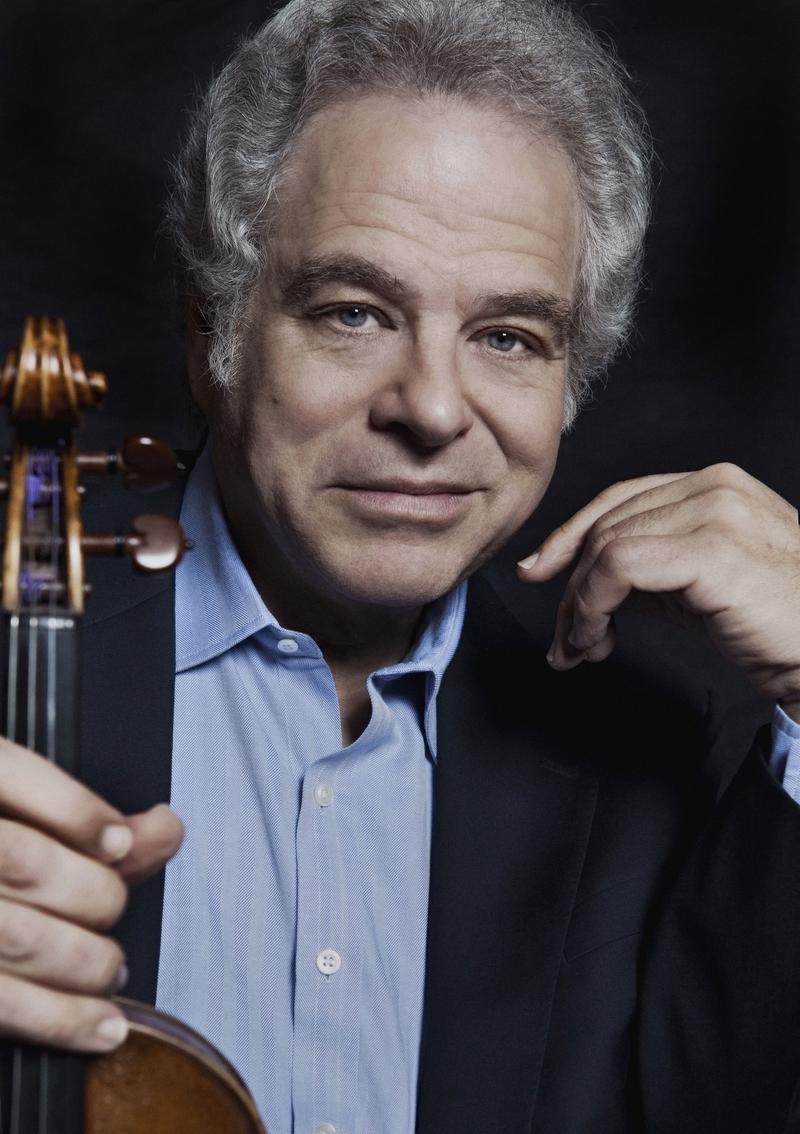 For Itzhak Perlman, the Jewish High Holidays – Rosh Hashanah and Yom Kippur – bring a flood of memories, many of them associated with music. In this one-hour special, the superstar violinist shares a wide variety of recordings that have special meaning for him, including several of his own performances.

Ranging from classical gems to cantorial singing to raucous klezmer fiddling, the music will spark warm associations and an emotional response for all listeners.
Playlist:
Kol Nidrei
Max Bruch
Jacqueline du Pré, cello
Daniel Barenboim, Israel Philharmonic Orchestra
Brahms: Cello Sonatas Nos.1 & 2; Bruch: Kol Nidrei
EMI Classics 724355729323
 
Kol Nidre
Arr. Hankus Netsky
Itzhak Perlman, violin
Eternal Echoes
Sony 88725420062
 
B'Rosh Hashanah
Max Helfman
Cantor Ephraim Biran
Paula Biran, Rodeph Sholom Choir
Music at Congregation Rodeph Sholom   
 
Tik'u
William Zukof, countertenor and Phyllis Elaine Clark, soprano
The Birthday of the World, Part I: Rosh Hashanah
Western Wind Records 1854
 
Gefilte Fish
Isador Lillian, arr. Michael Winograd
Adrienne Cooper, vocalist
Enchanted: A New Generation of Yiddishsong
Golden Horn Records 634015103427
 
Shoyfer Shel Moshiakh (Ram's Horn of the Messiah) or The Jewish Hope
Abraham Goldfaden, arr. Hankus Netsky
Itzhak Perlman and Cantor Yitzchak Meir Helfgot
Eternal Echoes
Sony 88725420062
 
Avinu Malkeinu
Max Janowski
Barbra Streisand
Higher Ground
Sony CK 66181
 
Ovinu Malkeinu
Gershon Sirota
Ten Great Cantors: Masterpieces of the Synagogue
Tara Music
 
Deux melodies hébraïques: Kaddisch
Maurice Ravel
Victoria de los Angeles, soprano
Georges Prêtre, Paris Conservatory Orchestra   
A French Recital
EMI Classics HMV ASD 530
 
Hassidic Chant: Kaddish
Text by Levi Yitzkhok of Berditchev; music by Joel Engel
Paul Robeson, bass; Alan Booth, piano
On My Journey: Paul Robeson's Independent Recordings
Smithsonian Folkways SFW40178
 
Hayom t'amtzeinu
Herman Zalis, arr. Western Wind and Matthew Lazar
The Western Wind
The Birthday of the World, Part I: Rosh Hashanah
Western Wind Records 1854
 
Fun Tashlikh (Returning from Tashlikh)
Naftule Brandwein, arr. The Klezmer Conservatory Band
Itzhak Perlman and The Klezmer Conservatory Band
Live in the Fiddler's House
Angel  7243 5 56209 2 7
 
Break:
L'shmoa
Maxwell Street Klezmer Band
Craig Taubman Presents Jewels VIII, Music for the High Holy Days
Craig N Co/Sweet Louise Music
 
Kol Nidre
Arr. Hankus Netsky
Itzhak Perlman, violin
Eternal Echoes
Sony 88725420062
 
Kol Nidre Collage:
Al Jolson
Johnny Mathis
Perry Como
Gershon Sirota
Itzhak Meir Helfgot
Yossele Rosenblatt
Ephraim Biran
Richard Tucker
Jan Peerce
 
Kol Nidrei
Max Bruch
Jacqueline du Pré, cello
Daniel Barenboim, Israel Philharmonic Orchestra
Brahms: Cello Sonatas Nos.1 & 2; Bruch: Kol Nidrei
EMI Classics 724355729323
 
Quartet No. 14, Opus 131, movement 6, Adagio quasi un poco andante
Ludwig van Beethoven
Brentano Quartet
Beethoven: The Late String Quartets, Op. 127 & Op. 131
Aeon: AECD1110
 
Omnon Kayn
Text by Rabbi Yom Tov of York, England (12th century)
Music by Sholom Secunda
The Western Wind
Mary Ellen Callahan and Phyllis Elaine Clark, soloists
The Birthday of the World, Part II: Yom Kippur
Western Wind Records 1872
 
Abodah: A Yom Kippur Melody
Yehudi Menuhin, violin; Hendrik Endt, piano
Yehudi Menuhin
EMI Classics
 
Rachel, quand du seigneur
Music by Jacques Halévy, text by Eugène Scribe
Beniamino Gigli, tenor
Rainaldo Zamboni, Royal Opera House Orchestra
The Very Best Tenor Collection
Classique Perfecto
 
Chichester Psalms, Movement II
Leonard Bernstein
John Bogart, boy soloist
Leonard Bernstein, New York Philharmonic, Columbus Boychoir, Camerata Singers           
Bernstein Century/Bernstein Conducts Bernstein
Sony Classical 88697880862
 
Adonai hu ha elohim
Joseph Schmidt, tenor
Religiöse Gesänge und Arien
Preiser Records 5580998