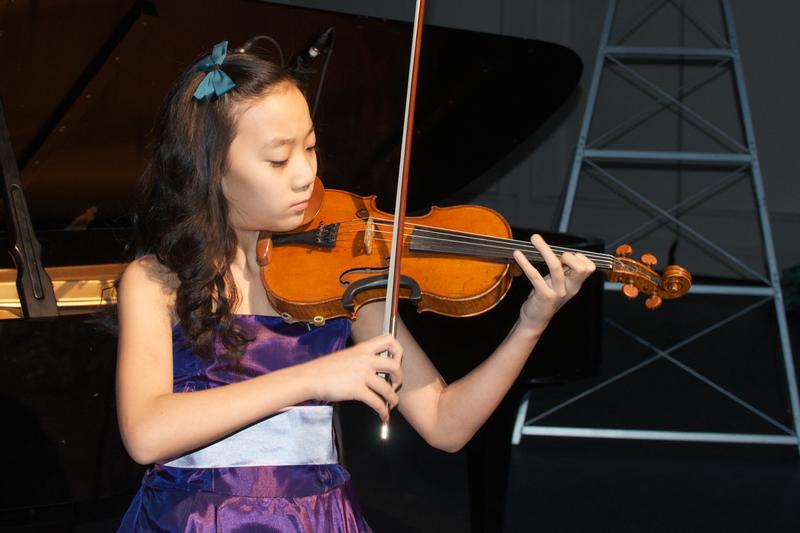 This week, From the Top is at Centennial Hall at the University of Arizona in Tucson. There we hear a 13-year-old pianist play some diabolical music by Prokofiev and an 11-year-old violinist play the last composition Debussy ever wrote. Also, a 17-year-old guitarist plays a piece by Mauro Giuliani and tells why he thinks Tucson is the center of the world for his instrument.
Program Details:
Violinist and Jack Kent Cooke Young Artist Elli Choi, 11, from New York City, performs I. Allegro vivo from the Sonata in G minor for Violin and Piano by Claude Debussy.
Trumpet player and Jack Kent Cooke Young Artist Elmer Churampi, 16, from Lima, Peru, and studying at the Interlochen Arts Academy performs "Rhapsody in Blue" for Trumpet and Piano by George Gershwin, arr. Timofei Dokshitser.
Guitarist Augustus Woodrow-Tomizuka, 17, from Tucson, performs Grande Ouverture, Op.61 by Mauro Giuliani.
Pianist Cameron Williams, 13, from Tucson, performs Suggestion Diabolique, Op.4, No.4 by Sergei Prokofiev.
Cellist Daniel Kaler, 15 from Wilmette, Ill., performs "Chant du Minestrel" (Minstrel's Song), Op.71 by Alexander Glazunov.