Music as a 'Family Value'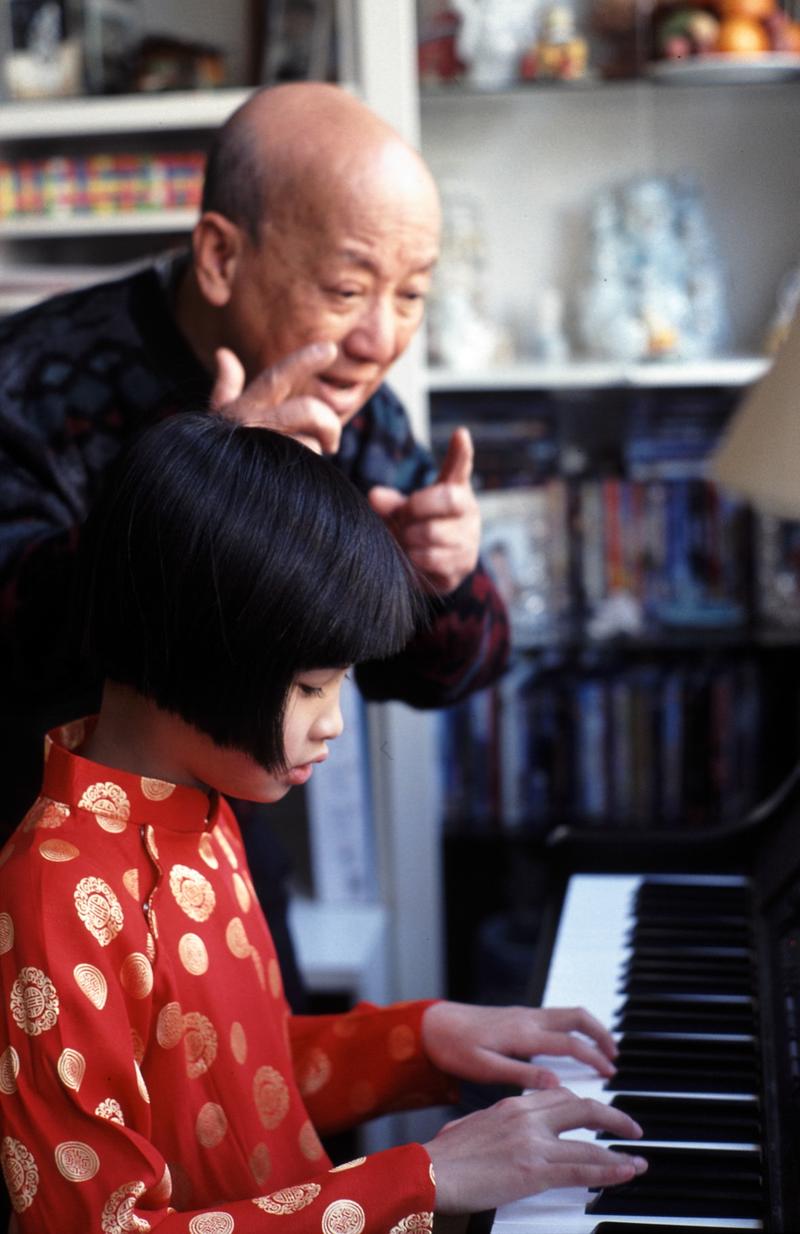 On this edition of All Ears: how a family that plays together stays together.
A few years back, "family values" was a popular catch phrase that spoke to religious and socially conservative thought. But host Terrance McKnight explores the phrase in a different context: as the primary value that forged potent and unexpected relationships.
From Johannes Brahms's convivial relationship with the Schumann family, to Art Tatum's intimate relationship with Alma Scott's family, this week's show is all about family with music at its core.
Playlist:
Indian Lament
Antonin Dvorak
Yo-Yo Ma, cello
Patricia Zander
CBS/Sony
Go down, Moses
Harry T Burleigh
Harry T Burleigh, baritone
EMI
Un poco triste
Josef Suk
Itzhak Perlman, violin
Samuel Sanders, piano
Humoresque in G-flat "Spring Song"
Antonin Dvorak
Nadja Salerno-Sonnenberg, violin
Leslile Stifelman, piano
Nonesuch
Humoresque
Antonin Dvorak
Art Tatum, piano
Best of Jazz
Brown Bee Boogie
Hazel Scott
Hazel Scott, piano
Columbia
Alto Rhapsody, Op. 53
Johannes Brahms
Houston Symphony Orchestra
Christoph Eschenbach, conductor
Dunja Vejzovic, mezzo-soprano
Virgin
Romance, Op. 22/1
Clara Schumann
Aaron Rosand, violin
Hugh Sung, piano
Vox
Improvisation on "When This Cruel War Is Over"
Thomas Wiggins
John Davis, piano
Newport
Romance Oubliee (Forgotten Romance)
Franz Liszt
Nobuko Imai, viola
Roland Pontinen, piano
BIS
Tristan und Isolde: Liebesnacht (Love-Night)
Richard Wagner
Berlin Philharmonic Orchestra
Herbert von Karajan, conductor
Jon Vickers, tenor
Helga Dernesch, soprano
2 Pieces for Piano 6 Hands: Waltz
Sergei Rachmaninoff
Vladimir Ashkenazy, piano
Dody Ashkenazy, piano
Vovka Ashkenazy, piano
London/Decca
Piano Trio elegiaque No. 1 in G Minor
Sergei Rachmaninoff
Kempf Trio
BIS
Ballade No. 4 in F Minor, Op. 52
Frederic Chopin
Vladimir Horowitz, piano
RCA
Porgy and Bess, Prayer (Oh Doctor Jesus)
George Gershwin
Miles Davis, trumpet
Gil Evans, arranger