Two Views of Russian Romances
The Russian art song genre known as the Romance is sometimes called "Russia's blues," because of its emotional intensity and dark undercurrents. Add to that a complicated language, vocally demanding writing, and a somewhat introspective cast, and it's no wonder many Western singers shy away from this music. Thankfully, there are two operatic stars bringing fresh attention to the under-explored genre.  
This week's Full Rotation showcases two albums dedicated to the Russian Romance. Russian soprano Anna Netrebko and pianist Daniel Barenboim serve up a program of songs by Rimsky-Korsakov and Tchaikovsky on In the Still of the Night. And baritone Dmitri Hvorostovsky joins pianist Ivari Ilja in a diverse collection of songs based on the poetry of Alexander Pushkin on Pushkin Romances.
Returning to the stage after giving birth to a son in 2008, Netrebko is at her most vocally lustrous in this live recital from the Salzburg Festival in August 2009. While the romances vary greatly in style and feeling, she seems temperamentally more connected to the passionate, confessional Tchaikovsky songs than the atmospheric Rimsky-Korsakov settings. Nevertheless, she sculpts all of the material with great care. Highlights include Rimsky-Korsakov's delightfully exotic "Captivated by the rose, the nightingale;" Tchaikovsky's "Amidst Gloomy Days," a short but impassioned song from his final year; and the popular "Serenade," also by Tchaikovsky.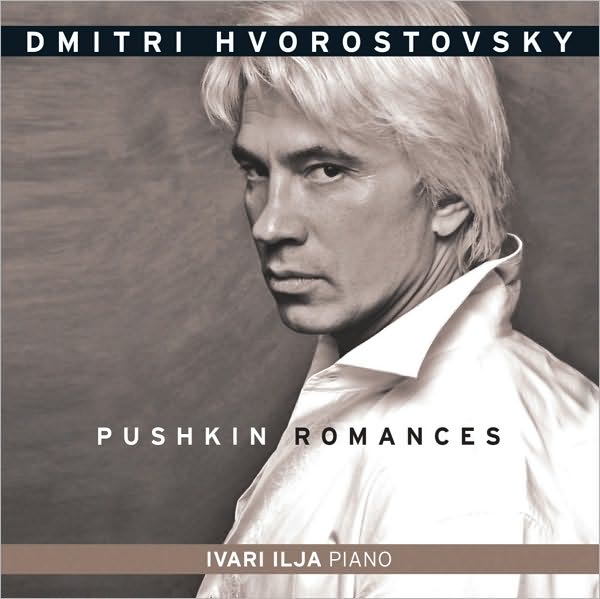 Hvorostovsky casts a wider net than Netrebko with songs by Borodin, Cui, Glinka, and Rachmaninoff, as well as lesser-known figures like Georgi Sviridov and Alexander Dargomyzhskiy. All of the seventeen songs are settings of Pushkin, who was the go-to poet for composers of the late 19th century. Hvorostovsky has the liquid timbre characteristic of Russian baritones, which particularly shines in simple strophic numbers like Glinka's "I Recall a Wonderful Moment," and Cui's ardent "I loved you," as well as more complex dramatic monologues like Medtner's "To a Dreamer" and Rachmaninoff's languorous "Don't Sing to Me, Fair Maiden."
Netrebko and Hvorostovsky both take on two Rimsky-Korsakov songs in their respective albums: "On the Hills of George" and "The Clouds Begin to Scatter." As to who sings better, it's a bit like asking: Pepsi or Coke. Both are accomplished singers in their vocal prime with a strong personal connection to this music.
In the Still of Night
Anna Netrebko, soprano
Daniel Barenboim, piano
Deutsche Grammophon
Available on Arkivmusic.com
Pushkin Romances
Dmitri Hvorostovsky, baritone
Ivari Ilja, piano
Delos
Released on May 25, 2010