Morton Feldman's String Quartet No. 2
Q2 is pleased to offer for on-demand streaming the iconic 6-hour String Quartet No. 2 by Morton Feldman, as performed and recorded live on April 11, 2010, by Ne(x)tworks.
This historic, pre-renovation concert from ISSUE Project Room's future second home in Brooklyn at 110 Livingston, was hosted by WQXR Overnight Host Helga Davis and featured a devoted new music audience that stretched into every corner of the new venue.
The event marked a pivotal moment not only for the local arts community but for the promotion of contemporary, avant-garde musicians of all stripes and Q2 is pleased to allow you to capture (or recapture) the music from this historic event at your convenience. Photos from the event can be seen below, or more extensively here.

Ne(x)tworks performing Morton Feldman's String Quartet No. 2. This concert was recorded by Noriko Okabe and Bill Bowen and mixed by Ed Haber. It has been split into three parts to facilitate web streaming.

Part 1:

Part 2:

Part 3: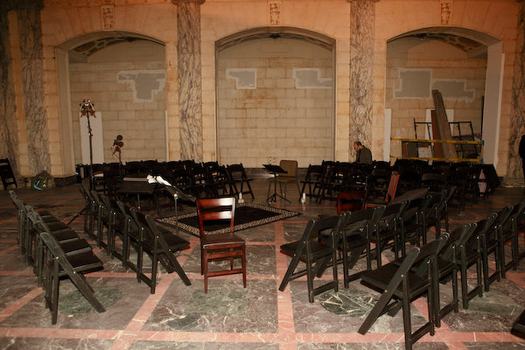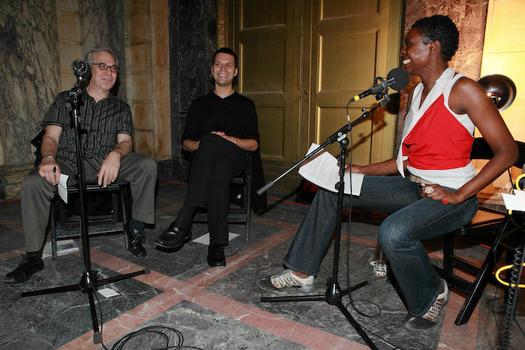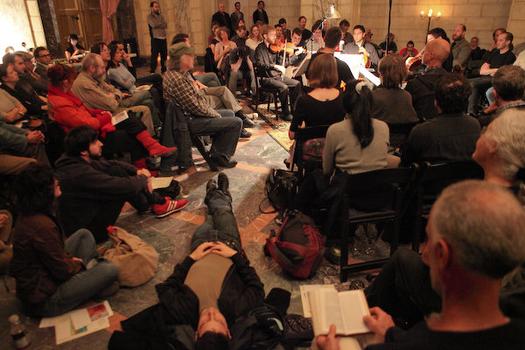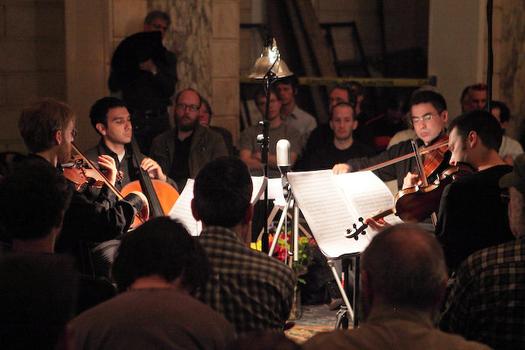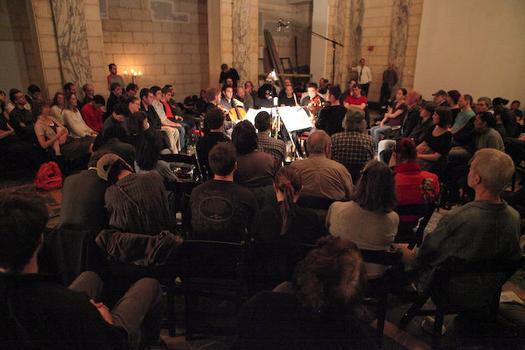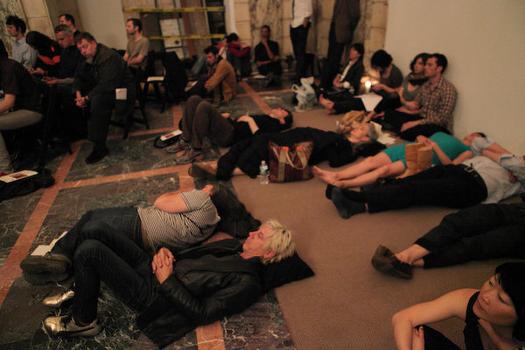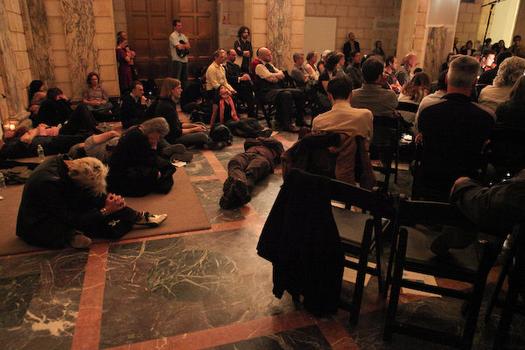 of