5 Classical Pieces For the Sting of Election Defeat
Wednesday, November 09, 2016 - 12:00 AM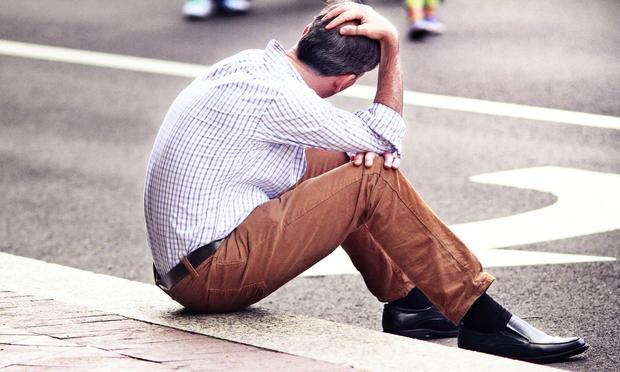 (Pabak Sarkar/Flickr)
Losing is never fun, but we all feel the sting of defeat from time to time. Luckily, music can be of comfort and set the mood you need to grapple with all those weird feelings in your soul. The last thing you probably want to do today is look for that music, so we made sure to be one step ahead of you. Here are five works that will ease the pain of electoral defeat.
Note: If you are feeling elated because your candidate won, we have a list for you, too.
Consolation No. 3 (Liszt)
The most popular of Liszt's "Consolations" is bright and tender, with melodies that cradle you with loving care. It's a soft reminder that says, "hey, everything will be alright." This election was a tumultuous one and you didn't get what you wanted. Let Liszt give you some much-needed peace.
March of the Defeated (Granados)
This particular piece carries a sort of encouraging beauty. It begins darkly, much as you would expect the mood of the defeated to be. But after a rousing fanfare, the listener is met with pastoral melodies. Granados' defeated don't hang their heads low for long and the march ends with wholly dignified horns that remind you to keep pressing on in the face of defeat.
"Frozen Tears" from Winterreise (Schubert)
Isn't it cruel that election day is held in November, just ahead of some of the chilliest months of the year? While the winner has their victory to keep them warm, the loser stares down a stretch of barren trees, icy paths and blistering winds. It's not unreasonable to expect the loser to shed a few tears, either — tears that will turn to ice once they meet the long and unforgiving winter.
Valse Triste (Sibelius)
When you find out your candidate lost, it feels like the life was just sucked out of you. Luckily, Jean Sibelius composed the perfect piece to match that mood: Valse Triste. The sad waltz accompanies one bummer of a story — a sick woman awakes to the sound of the dance. She sees couples twirling about in time to the music, but none will look at her. And then a knock at the door — death has arrived to take her away.
"Battle on Ice", from Alexander Nevsky (Prokofiev)
There's always going to be a side that has to deal with defeat, whether you're a 21st century participant in democracy or a chivalric knight in Medieval Europe. If you find yourself among the former group, listen to Prokofiev's "Battle on the Ice," from the soundtrack to the 1938 movie Alexander Nevsky. In this scene, two great armies meet on the frozen Lake Peipus and Nevsky leads his Russians in a staunch defense of the antagonizing Teutonic Forces. The Russians come out on top, but there's nothing to stop you from using the music to dramatize your own sour feelings.
Still feeling blue? These tunes don't need to be the end of the line. What else are you listening to in order to get through the day?
More in:
James Bennett II is a staff writer for WQXR.

Zev Kane is WQXR's Music Coordinator.
The WQXR e-newsletter. Show highlights, links to music news, on-demand concerts, events from The Greene Space and more.