5 Great Classical Sequels and Life-After-Death Collaborations
Wednesday, October 12, 2016 - 09:27 AM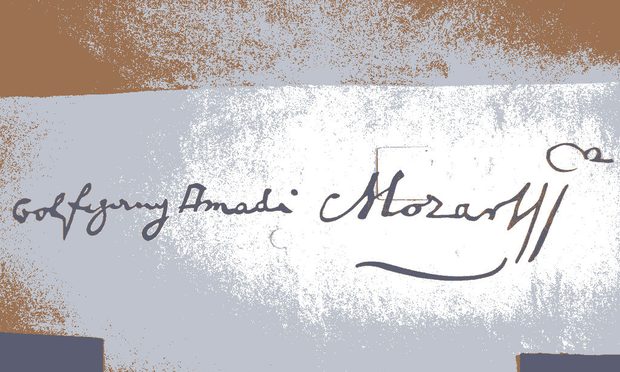 (flickr)
Classical music is full of instances of composers revisiting timeless pieces or stepping in to complete unfinished projects. Here are a few of our favorite classical sequels and life-after-death collaborations.
Requiem (Mozart)
A phony count who had a habit of passing off other composers' work as his own commissioned Mozart to write a requiem mass for his deceased wife. In an ironic twist of fate, Mozart died shortly after he got started. His widow arranged for another composer, Franz Sussmayr, to secretly finish it. She forged Mozart's signature, sent the music to the count and cashed in on the commission — like a boss.
 Pluto (Colin Mathews)
In 1914, Gustav Holst wrote The Planets. Each movement was named for every known planet and its astrological description. That is, every planet except for Pluto, which was discovered a few years before Holst died. In 2000, English composer Colin Matthews "completed" the suite. But today, Pluto is no longer considered a planet ... so maybe Holst got it right the first time around.
A Modern Menagerie (The Bristol Ensemble)
Camille Saint-Saëns's musical zoo, Carnival of the Animals, is one of the French composer's most enduring works and it has made appearances in popular films such as The Usual Suspects and Fantasia 2000. In 2014, the Bristol Ensemble debuted A Modern Menagerie, a response to each of Saint-Saëns's original movements.
Cuatro Estaciones Porteñas (Astor Piazzolla)
The title loosely translates to "The Four Seasons of Buenos Aires" and is a direct callback to Vivaldi's beloved The Four Seasons. Today, many concert programs featuring the Piazzolla piece will also include the Vivaldi, providing the audience with colorful contrasts.
Turandot (Puccini)
Puccini died before he completed the final act of this opera. Lucky for us, he did leave behind several sketches so it could be posthumously completed. Composer Franco Alfano was tapped to finish the opera, but he went rogue and tried to add in his own ideas. He was forced to rewrite it, and the complete work premiered two years later in 1926.
As always, this is not a complete list. Add your examples in the comments below!
More in:
James Bennett II is a staff writer for WQXR.
The WQXR e-newsletter. Show highlights, links to music news, on-demand concerts, events from The Greene Space and more.