5 Musical Works Time Left Behind
Wednesday, December 07, 2016 - 10:11 AM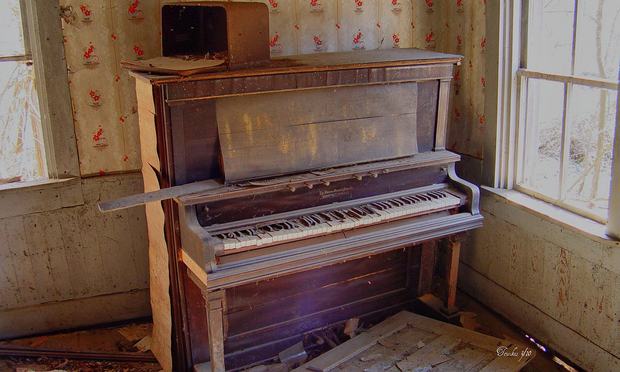 (Flickr)
Last week, the International Şefika Kutluer Festival premiered a "lost" Mozart composition, the Wendling Flute Concerto. A product of his time as a student (and roommate) of Johann Baptist Wendling, the concerto was not widely performed and had never been recorded.
Besides that Mozart concerto, there are hundreds of compositions that have been lost to time. A few standouts are below. Some have been lost in their entirety; others have surviving fragments, with which composers have tried to reconstruct the original.
Dafne — Corsi
Anyone interested enough to ask "what was the first opera?" gets excited when they learn that there is a definite answer: Jacopo Corsi's Dafne. A retelling of the ancient Greek episode of Daphne and Apollo, the opera was first performed in 1597 in Florence to an audience that included Don Giovanni Medici and several other powerful members of the city. The libretto survives, though Corsi's music does not. But there is some silver lining for those who want to know what early opera sounded like: Corsi's sophomore effort, Euridice, is still sticking around and you can listen to some of it below.
St. Mark Passion — J.S. Bach
Some critics consider Bach's St. Matthew Passion one of the greatest pieces of music of all time and his sprawling St. John Passion is held in similar esteem. But several other passion settings have been attributed to Bach, including St. Mark. In what some would call a hefty dose of self-plagiarizing, Bach worked a few of his earlier cantatas into the piece and actually used some of the original St. Mark choruses in his Christmas Oratorio. The libretto survives, though Bach's music does not. Several composers have attempted to reconstruct the piece, but none will sound like the first performance on Good Friday 1731.
Thespis — Gilbert & Sullivan
W.S. Gilbert and Arthur Sullivan's first collaboration was for a "Christmas Operatic Extravaganza." Their bawdy comic opera told the story of a group of thespians who swapped places with the gods of Olympus. Desperately in need of a vacation, the gods decide to take a furlough on earth and leave a group of mortals in the charge of Olympus ... and impart their divine powers. The opera's premiere was just as disastrous as Thespis's rule. The music was hastily written and the production was quickly thrown together and under-rehearsed. Critics weren't kind, either. Only a handful of musical passages survives, including a chorus that was repurposed for their opera Pirates of Penzance.
A whole lot of everything — Gottschalk
Back in the 19th century, New Orleans was arguably the most cosmopolitan city in the United States. French Louisianans, Creoles, Haitians, Cubans and African slaves all mingled in the same space and their unique cultural traditions created a melting pot like none other. Born into this cultural mélange was a virtuoso pianist by the name of Louis Moreau Gottschalk, the son of a Jewish Londoner and a Haitian Creole mother. He fused all those disparate musical traditions into his own work and was famous for playing his compositions from memory. But that means he never wrote a lot of them down — and many that were notated were destroyed after his death. A number of pieces survive today, but who knows what else we're missing?
The Giant — Prokofiev
Have you ever visited home and found an ugly picture you drew or an embarrassingly cheesy song you wrote as a kid? Well, if Sergei Prokofiev were to take such a trip, there's a good chance he might have rediscovered his first opera. The Giant was composed when he was just 9-years-old and inspired by games he and his friends used to play. Because most 9-year-olds don't really have the resources to hold their own auditions, the boy Prokofiev wrote each part for members of his family. The short opera premiered in his uncle's home to an enthusiastic audience of six. It hasn't been performed since. Until it turns up, we can still enjoy several of the other operas Prokofiev left with us. 
Anything we missed? What are some other lost works that you someday wish to hear?
More in:
James Bennett II is a staff writer for WQXR.
The WQXR e-newsletter. Show highlights, links to music news, on-demand concerts, events from The Greene Space and more.