5 Noteworthy Inaugural Opening Night Performances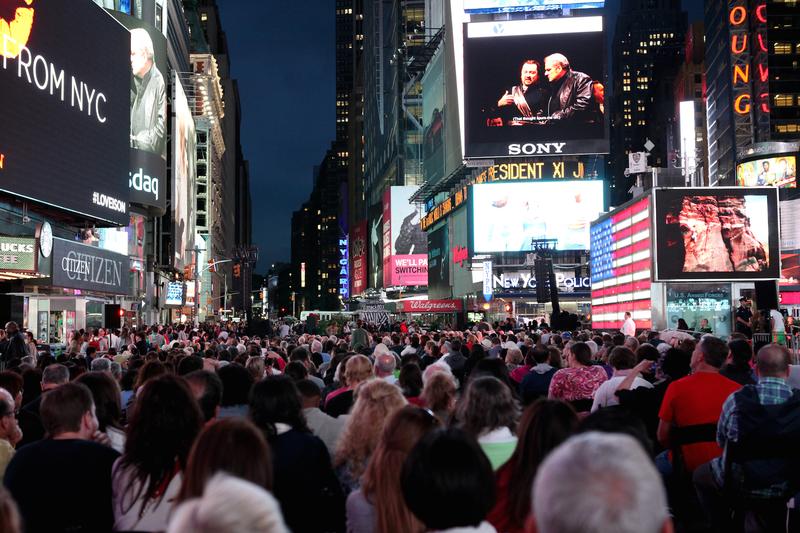 Autumn means falling leaves, pumpkin spice everything and a new season for classical venues across the country. Here in New York City, the Metropolitan Opera's gala event is kicking off its season with a new production of Tristan und Isolde. To get into the mood — and to keep your spirits up in case you can't make the gala — let's revisit the inaugural performances at a few of the world's notable symphony halls and opera houses.
La Scala (Milan, Italy)
In 1778, two years after a fire ravaged the old opera house, the city of Milan was ready to unveil the majestic Teatro alla Scala. For opening night, Antonio Salieri premiered his rather difficult Europa riconosciuta. There wasn't a repeat performance of the opera for more than 220 years, until a new production was performed for La Scala's re-opening in 2004.
Carnegie Hall (New York City, New York)
Back in 1890, what we now call Midtown was a quiet, largely residential neighborhood. So when ground broke for Carnegie's simply named "Music Hall," people weren't entirely sure if the massive new concert hall would be a success. But skeptics were silenced a year later when Tchaikovsky accepted an invitation to conduct the "Marche Solennelle" on opening night.
Symphony Hall (Boston, Massachusetts)
When architectural firm McKim, Mead & White was tasked with creating the greatest sounding concert hall ever, it hired a Harvard physics professor as an acoustics consultant. The inaugural concert was held on Oct. 15, 1900, and featured a Bach Chorale and a stunning performance of Beethoven's Missa Solemnis. It was a tight fit, though — the enormous choir forced the orchestra into the audience, and the first five rows of seats had to be removed.
Joburg Theatre (Johannesburg, South Africa)
The Joburg Theatre first opened in 1962, in order to celebrate the 50th anniversary of the Union of South Africa. At its opening, Offenbach's weird fantasy fest The Tales of Hoffman was performed for an all-white audience. However, sales dwindled amid international protests and boycotts, and the theatre saw renewed interest after the abolition of apartheid.
Sydney Opera House (Sydney, Australia)
Danish architect Jørn Utzon was the creative force behind the Sydney Opera house — and those distinct shells. Although the building was later made a UNESCO world heritage site, Utzon had a huge falling out with the Minister of Public Works. In 1973, Queen Elizabeth II came to open the House. Yet in the midst of the fireworks and familiarity of Beethoven's Ninth Symphony, Utzon was nowhere to be found.