6 Historical Figures Whose Side Hustle Was Composing Music
Tuesday, January 31, 2017 - 10:37 AM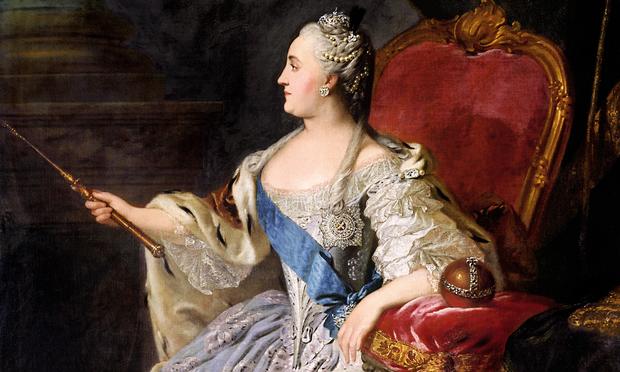 (Wikimedia Commons)
Sometimes it may seem impossible to follow your passions and pursue new hobbies. But these notable names made it work, balancing some pretty heavy daily responsibilities with some serious musical output.
Martin Luther (Monk, Theologian, Professor, World-Shaker)
For most of us, leading a large institutional reformation is work enough. But most of us aren't Martin Luther, the controversial monk-turned-reformation leader. In addition to his prolific output on some touchy 16th century subjects and translation of the Bible, Luther somehow took on another side hustle: composition. He wrote several dozen hymns — many of which still are present in Lutheran worship — and was a proficient lutist. Centuries later, a sizable portion of Luther's music served as inspiration for another German composer by the name of Johann Sebastian Bach. Tunes such as "Ein feste Burg ist unser Gott" and "Christ lag in Todesbanden" were worked into several Bach cantatas of the same name.
Frederick the Great (Wild Child, King)
Frederick's father hated fun and, by extension, his son's flute-playing. But Frederick wouldn't stop the music and during his rebellious teenage years he and a friend tried to run away to England. Dad found out, forced Frederick to watch his friend's execution, confiscated his flute and music and sent him to his room — which in those days was a personal castle. The prince persuaded his guards to smuggle in his flute and eventually formed a secret chamber ensemble. When he finally became King, Frederick founded the Berlin State Opera and Employed C.P.E. Bach as his court harpsichordist. Frederick was praised in his time for his skill as a flautist, but with 121 flute sonatas and a handful of orchestral works, he proved himself an able composer as well.
Jean-Jacques Rousseau (Philosopher, Enlightenment Icon)
In high school and college we learn about the great political philosophical contributions of Jean Jacques Rousseau, like his theories on the social contract and self love. Yet somehow those textbooks forget to mention that he had a deep interest in composition and music theory, as if one can't ponder the will of society and craft memorable tunes at once. One of his most famous works is the comic opera Le devin du village, which premiered to a warm reception before the court of King Louis XV. In fact, the king was so impressed that he planned to reward Rousseau with a royal pension. But the philosopher shocked everyone by turning it down, because what's the point of lifelong compensation, anyway?
Catherine the Great (Empress, Opera Super-Fan)
No one liked Peter III, including his wife Catherine, who was behind a plot to overthrow him. After his assassination, she became Empress of All Russia and enjoyed a rather colorful rule that oversaw expansion of the empire and a flourishing of arts and culture. Under her orders, the magnificent Hermitage theater was constructed, which housed a number of  performing arts companies. It also premiered some of operatic works by the empress herself. Although she wasn't a composer, Catherine wrote nine libretti and had composers of her choosing set them to music.
William Herschel (Soldier, Stargazer)
Herschel and his sister Caroline are famed for their groundbreaking contributions to the field of astronomy, but William would not have led a life of stargazing and scientific inquiry had it not been for his budding musical career. His father was an oboist in a military band and when William joined the army — also as an oboist — it looked like he would carry on the tradition. But after terrible military defeat and dismissal from the army, he moved to England to set his head right. Across the Channel, he learned violin and soon met another local musician: amateur violinist and astronomer John Michell. The two would often play together, and it's not hard to imagine the Michell's celestial interests having an impact on Herschel. In addition to doing things like discovering Uranus and planetary moons, he wrote scores of pieces of organ and harpsichord — on top of 24 symphonies.
Friedrich Nietzsche (Philosopher, Mustache Model)
The ever-controversial philosopher once wrote "there has never been a philosopher who has been in essence a musician to such an extent as I am." That's quite a claim, but his high esteem of Wagner and numerous short piano pieces definitely bring something to the table. However, he also admitted that he was a "thoroughly unsuccessful musician." The fact that he could own up to that in his day was a good thing, since his music didn't exactly get his idols excited. He once sent a piece to Cosima Wagner as a gift, and when she played it Richard couldn't keep himself from literally rolling on the floor while laughing. When Nietzsche sent Hans von Bulow a composition, the conductor called it "the most undelightful and the most antimusical draft on musical paper that I have faced in a long time". But that was then and this is now. You be the judge.
More in:
James Bennett II is a staff writer for WQXR.
The WQXR e-newsletter. Show highlights, links to music news, on-demand concerts, events from The Greene Space and more.