Jazz pianist and composer Lucian Ban hails from Cluj, Transylvania, Romania, but currently lives in New York City where he's part of the next generation of performers and composers at the forefront of modern jazz. He tells the story of his upcoming project ENESCU re-IMAGINED at Merkin Hall.
---
Lucian Ban, Guest Blogger
While you're reading my first post, listen to an excerpt from the ENESCU re-IMAGINED premiere in Romania from last month. It's Misterioso, inspired by Enescu's Violin Sonata No. 3, op. 25, "dans le caractère populaire romain". The players include: Mat Maneri (electric viola), Albrecht Maurer (violin), Tony Malaby (tenor sax), Ralph Alessi (trumpet), Lucian Ban (piano, orchestrations), Badal Roy (indian tablas), John Hebert (double bass, orchestrations), and Gerald Cleaver (drums).
"The 21st century will be The Century of Enescu." (Yehudi Menuhin) / "I have known very many great musicians, and very few geniuses. Enescu was a genius." (Leopold Stokowski) (from George Enescu: His Life and Music by Noel Malcolm)
I'm originally from Romania (thus sharing the same country origin with George Enescu) but my connection and experience with the man and the composer is a strange one. Strange because I truly discovered him here in New York. As I said to a reporter, "I have come to truly discover and fall in love with Enescu's music long after I moved from Romania to New York City to study at Mannes School of Music, one of the U.S. universities where Enescu regularly taught."
A few years after I moved to NYC in 1999 to pursue my career in the jazz mecca, I wrote some chamber pieces for different ensembles, and more than once I had musicians and conductors tell me "this sounds like Bartok and Enesco..." This was very intriguing to me, so I started listening to some of Enesco's works. To my near shock, I discovered lines, phrases and motives in my pieces that seemed lifted from Enescu's scores, scores that I've never seen or even heard. This was very strange.
So the moment that the George Enescu International Festival, a major classical festival in Europe that bears his name commissioned me to do a project on his music from a "jazz" perspective, I was very excited to immerse myself in this project. For me it had a personal meaning, something I think than any musician or artist that moves away from his home country following his/her "art" would well understand.
How does one proceeds with such a project, such a tricky endeavor? I was never particularly enamored with crossover hybrids between classical music and jazz and in my opinion they still rarely work.
So first thing I did was this: I invited the right musicians to this project. I asked an old collaborator and friend and an amazing musician – bass player John Hebert – to work with me on this to re-imagine some of of Enescu's works. Along with him I invited some of the most creative musicians in New York that can do this kind of thing: viola player Mat Maneri, sax player Tony Malaby, trumpet player Ralph Alessi (with Taylor Ho Bynum doing the NYC concert), drummer Gerald Cleaver, violinist Albrecht Maurer from Germany (with Joyce Hammann for NYC) and tablas virtuoso Badal Roy. If anyone can pull this off, it's these musicians, all of them true innovators and forward thinking musicians that will push music into the new millennium.
Now after the premiere in Europe, and as we're getting ready for our upcoming U.S. premiere Tuesday night at Merkin Hall in NYC, I can say that it was a tremendous adventure and experience for me personally and for all musicians involved. We couldn't have done it without the help of the Romanian Cultural Institute in NYC-an institution that aims to promote Romanian culture to the public in the U.S. and to build sustainable connections and collaborations between American and Romanian cultural organizations.
I'll be posting more audio from the world premiere concert tomorrow. So please check back in and let me know what you think. For more information, go here and of course... enjoy!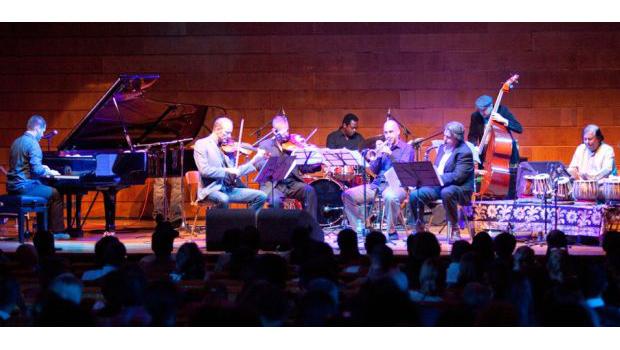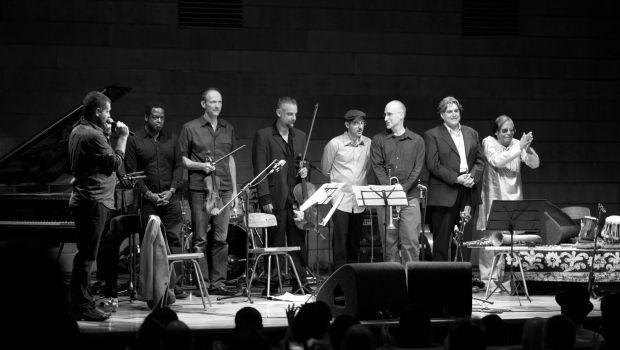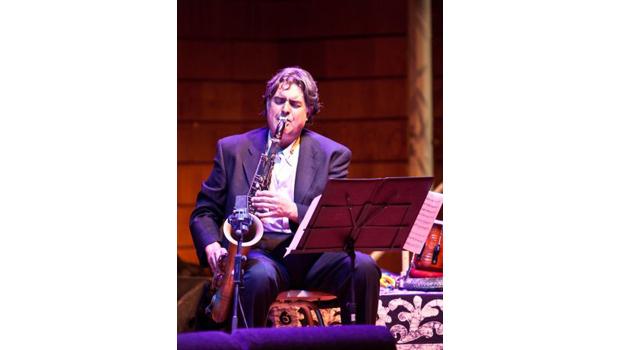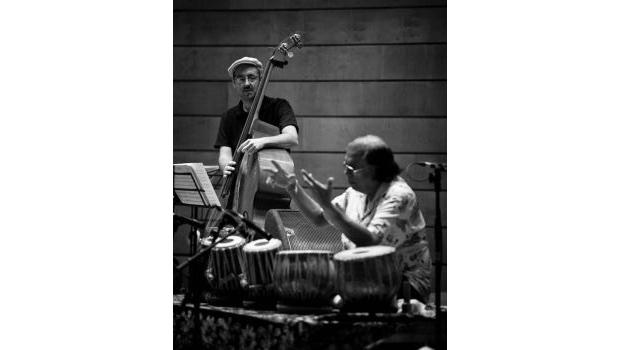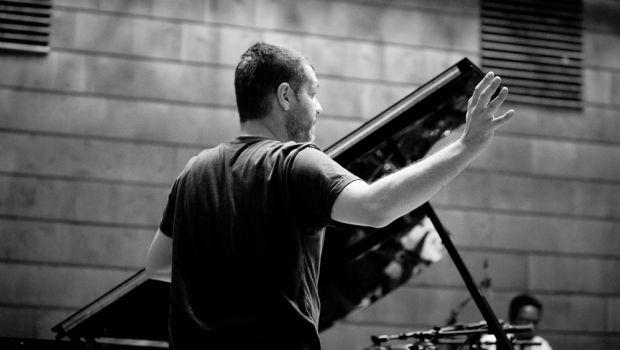 of