Doug Fitch's Macabre World
Q2's exclusive slideshow of Le Grand Macabre sketches
Tuesday, May 25, 2010
Starting Monday, May 17, Q2 launches Curious György: a two-week, multimedia-rich odyssey into the sound of Hungarian new music rockstar and 2001: A Space Odyssey icon, György Ligeti.

More

Living Music. Living Composers.

More
The New York Philharmonic has employed the creative forces of director Doug Fitch in realizing their staged production of György Ligeti's Le Grand Macabre. Fitch and music director Alan Gilbert have a close artistic relationship, and have worked together to create a distinct and unique visual world to accompany Ligeti's evocative score.
Fitch has designed and directed all manner of operas, from Wagner's Das Rheingold to Elliott Carter's What Next? For this production, he and his company Giants are Small have designed animations that depict a black and white, flat world, largely inspired by the work of Bruegel. (Not coincidentally, the opera is set in a fictional town called Bruegelland.) Gradually, these black and white images start moving and begin to have dimension and color. The animation depicts diegetic material that helps relay the story, as well as abstract renditions of the feelings of characters or the implications of the music.
Adding another layer to the visual element of this production, Fitch and his colleagues actually create the animation live on stage at Avery Fisher as the opera is performed. It is then projected onto a large screen above the orchestra. By performing the animation live, an organic synchronization between music and visuals is achieved, leaving the conductor and musicians the freedom to be expressive without being beholden to visual timings or a click track.
---
Be sure to check out Q2's other Curious György features on The New York Philharmonic's performances of Le Grande Macabre.
Le Grand Macabre: A Comedy about the End of the World
Sebastián Zubieta's hosted shows on Q2
The New York Philharmonic and Giants are Small have granted Q2 an exclusive look at Doug Fitch's images from the production. Slideshow below: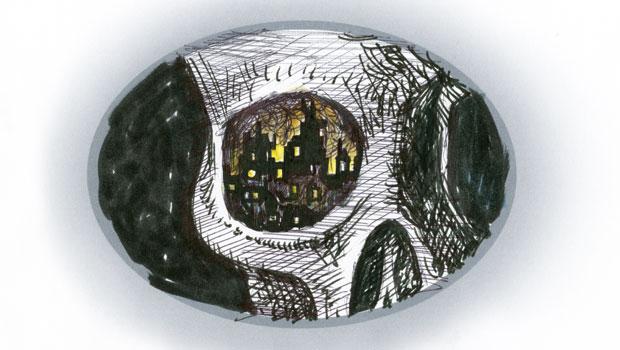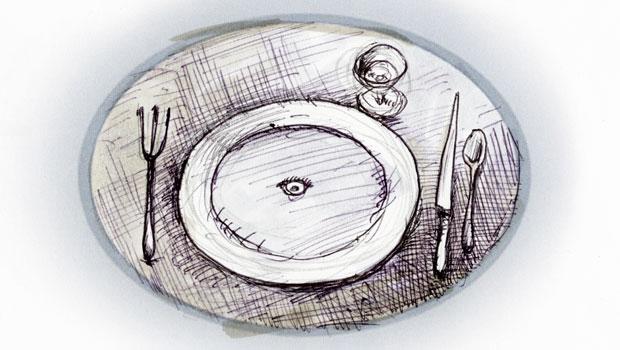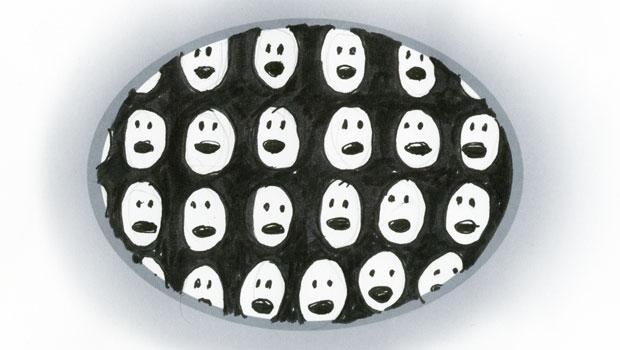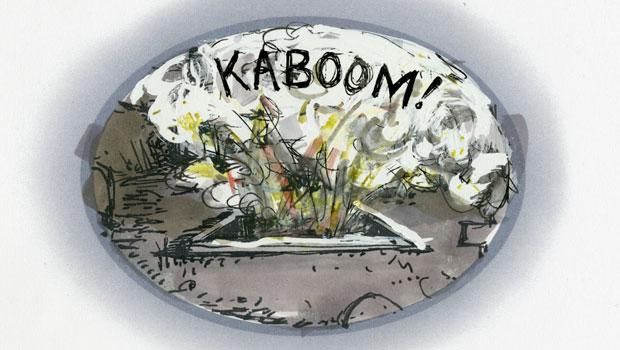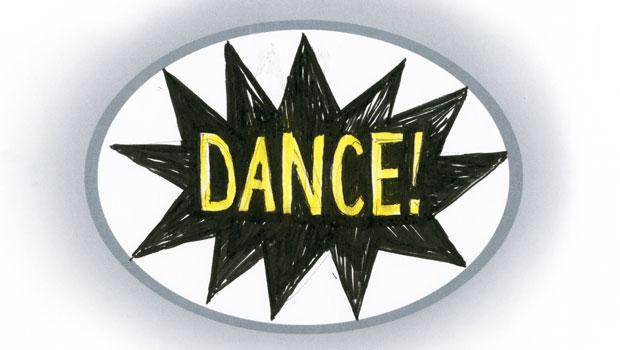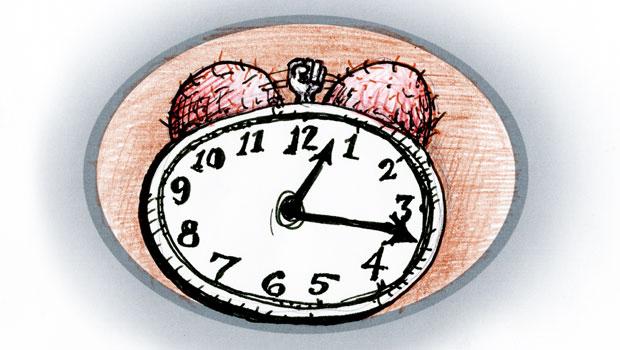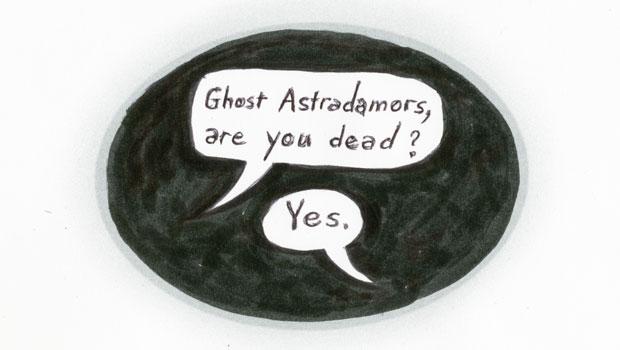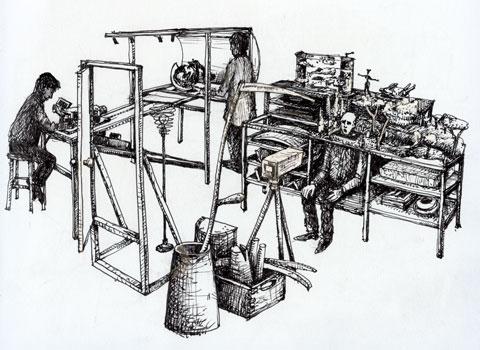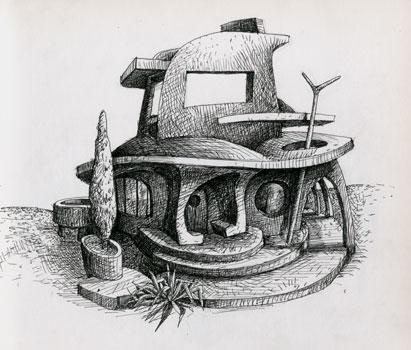 More in:
The WQXR e-newsletter. Show highlights, links to music news, on-demand concerts, events from The Greene Space and more.