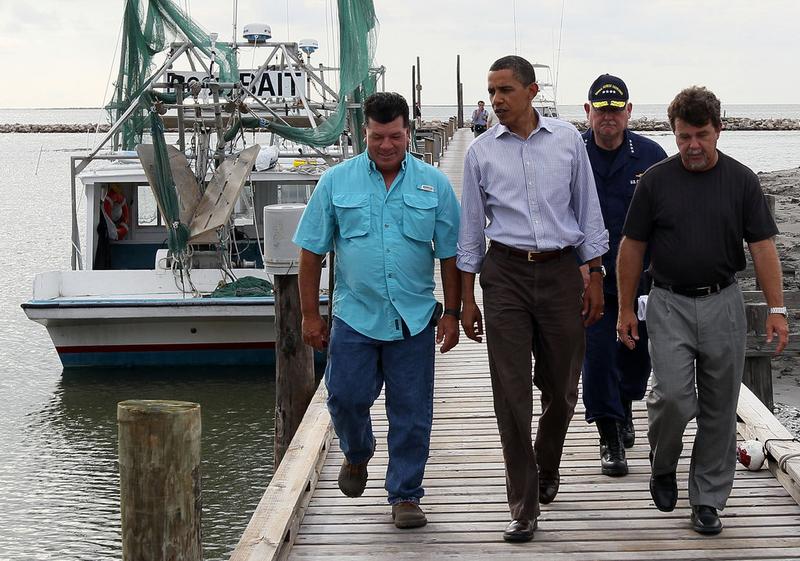 The U.S. Coast Guard announced on Sunday that even if the energy giant BP is able to stop the flow of oil this month, it could still take months to deal with the damage caused by the Gulf of Mexico's rapidly expanding oil slick. In other breaking political news, four Palestinian divers were killed on Monday by the Israeli Navy, a week after Israeli soldiers raided a flotilla bound for Gaza which was carrying humanitarian aid and over 600 pro-Palestinian activists.
In this week's Washington Report on WQXR, David Sanger, chief Washington correspondent for The New York Times, talks to WNYC's Kerry Nolan about what the Coast Guard's announcement means for President Barack Obama and his administration long-term. Sanger also discusses why Israel fired at the divers, who appeared to have ties with the Palestinian Fatah movement, and why Israel is pushing back against an international investigation into both incidents.
Plus, the top political stories David Sanger is following in the capitol this week.