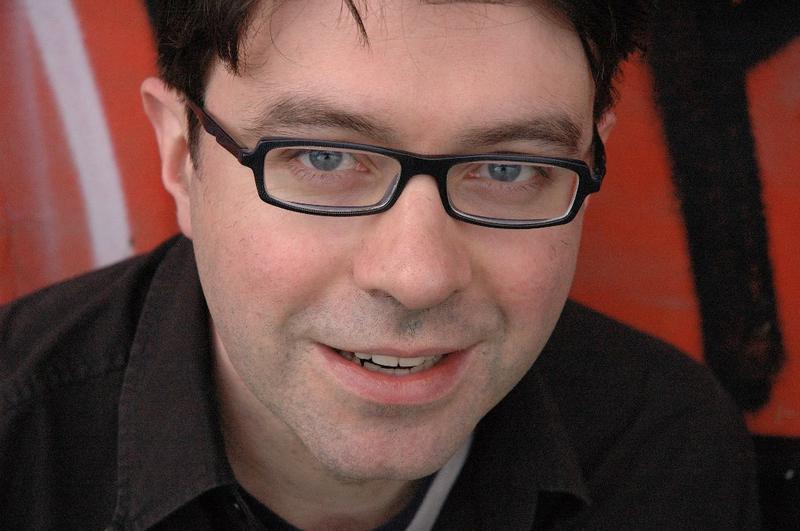 Crane
Performed by the RTE National Symphony Orchestra of Ireland.
The creative spark for Crane was an ambitious collaborative concept: an urban industrial ballet, to involve a live orchestral performance and the choreographed movement of cranes located at various building sites across the Dublin skyline during the apex of Dublin's construction boom. Although the costs and practicalities of the choreography eventually proved insurmountable, it happily set the conditions for the birth of this stand-alone piece.
A lot has changed in the meantime. Liberated from the potential restrictions of such an involved collaboration, the music itself is significantly more ambitious and far-reaching than anything I first imagined. All the same, many of the monolithic gestures it contains are bound up with my poetic thinking about cranes (I was obsessed for about a year). I have acknowledged that debt in the title of what is now essentially an abstract piece of music.
One connection between the early vision and the final piece is, for me, particularly poignant. During research for the original concept, I visited a school for crane operators on the outskirts of Dublin, accompanied by the wonderful Anglo-Indian choreographer Shobana Jeyasingh, who was to choreograph the crane movements. There we met a crane operator who was a fascinating character. Something he said never left me. I asked him what he enjoyed about his job and he said it was that when he ascended the massive collection of ladders to reach his cabin high up in the sky, he left all the worries and troubles of his life down on the ground and could "watch the whole world go by." The gentle crux of this piece, at the end of the second section (there are three, connecting continuously), is a kind of a musical translation of such an oasis in the sky, in the context of a massively energetic, industrial-strength, intense piece for orchestra.
Grá Agus Bás 
Performed by the Crash Ensemble with Iarla O'Lionaird, conducted by Alan Pierson
Written especially for Iarla O'Lionáird and the Crash Ensemble and commissioned by Trinity College, Grá agus Bás is inspired by the moments of ecstasy (both luscious and dark) within a number of sean nós songs but especially Aisling Gheal, and uses these as a collective point of departure for a journey exploring the themes of love and death in a non-narrative context. Sean nós is a type of unaccompanied Irish vocal music. The term is translated as "old style" or "old tradition," and the music is transmitted orally from generation to generation. In Grá agus Bás, the treatment of pitches (and harmony) oscillates between an equal tempered and a quasi-just-tuned spectral approach. It is usually equal tempered when it is harmonically mobile, and just-tuned when it is harmonically static.
The text circles around the following lines from the third verse of Aisling Gheal, using an ghníomh (the deed) as its point of departure:
A phlúr na bhfear, mo shlad na déin-se…;
Dá tiocfadh sa ghreann dúinn clan do dhéanamh,
'S go mbeifeá séantach insan ghníomh,
Gur ghearr on mbás mé…,
'S im ghóist im aonar bheinn romhat sa tslí.
O Flower of men, do not cause my destruction,
If it happened in our pleasure that we made a child,
And if you were to deny the deed,
I would be near death…,
And as a ghost on my own I would be before you on the road.
While the final section concentrates mainly on the final two lines from above, the middle section also incorporates two lines from Táim Sínte Ar Do Thuam (I am stretched on your grave):
Tá cló ar mo chroí-se
Tá líonta le grá dhuit
There is a nail on my heart
I am filled with love for you.