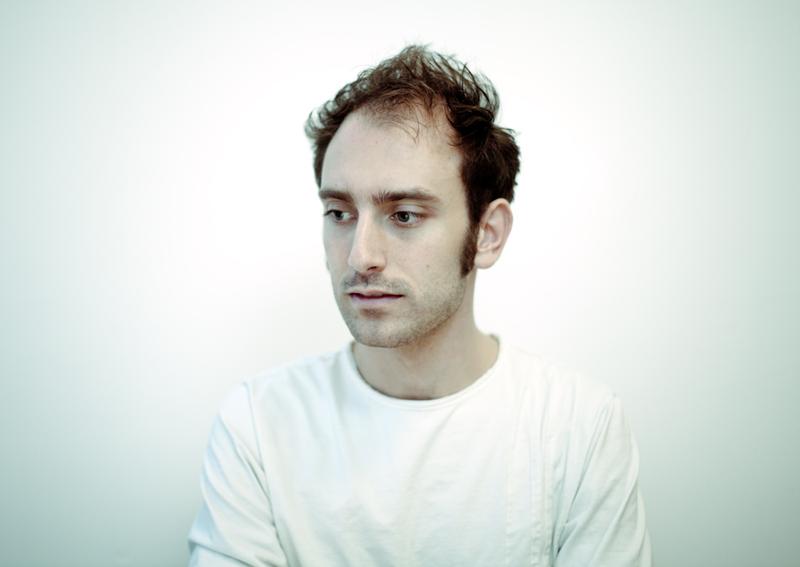 Interface
Performed by Ben Jacobson, violin; Andrew Bulbrook, violin; Jon Moerschel, viola; Eric Byers, cello.
These two pieces are part of a continued exploration of the relationship between traditional acoustic instrumentation and primitive 1-bit electronics. Drawing upon theories of computation and my interest in the foundations of mathematics and logic, I work to create music that expresses a formal approach to structure and process, while also appealing to our poetic nature. Theoretical physics has driven much of my work, and provided a profound connection between the abstract world of mathematical logic and the physical world where vibrating air translates to sound.
Infinite expanse, represented through finite vocabulary, within finite timeframe. Bounded by the confines of logic, the landscape, trajectories from here to somewhere, continuously transform. Contained within the expanse of a rectangle, momenta suspended in their potential action, grounded figures project ceaseless vibration.
Active Field
Performed by Jessica Pavone, violin; Olivia De Prato, violin; Monica Davis, violin; Sage Cole, violin; Tom Swafford, violin; Kiku Enomoto, violin; Andie Springer, violin; Elena Park, violin; Sasha Korczynski, violin; Matt McBane, violin.
Two spheres gently brush, their interface: molecular filaments invisible to the naked eye yet varied, geometric in their spininess. These patterns interlock, communicate via their barbs and valleys, exchange information, transfer entropy. A literature grows and dies during their contact, a libretto of the encounter. Surface meets surface, singly, briefly, in anticipation of the next vast divergence.