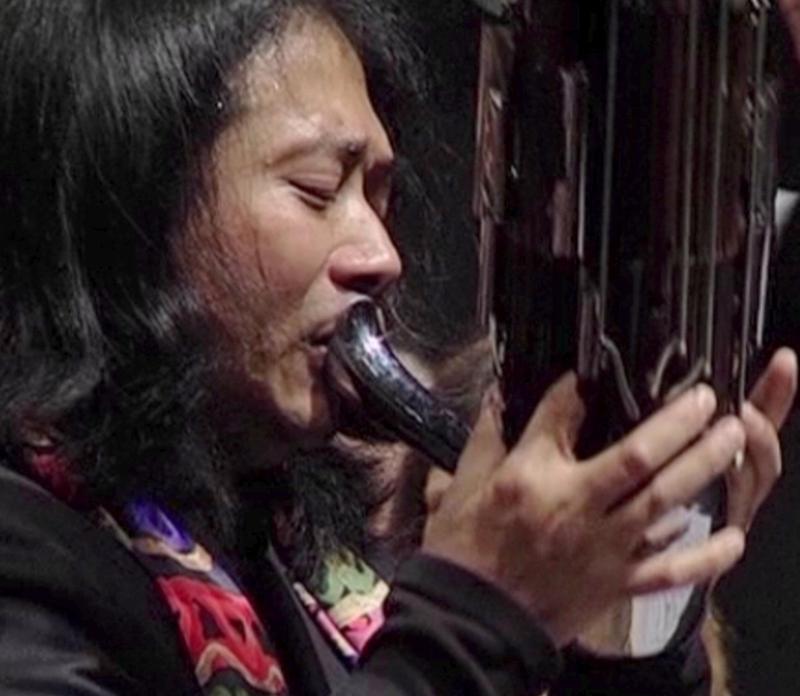 Bawu Dance for bawu, cello and percussion
Wu Wei – bawu, Sebastian Hilken – cello, Ulrich Moritz – percussion
Yunnan Province lies in the Southwest of China. It is widely known for its magnificent landscapes and enchanting natural scenery. This piece is called Impression of Yunnan
Magic Mask for sheng and Percussion
Performed by Wu Wei - sheng, Ulrich Moritz - Percussion
Mysterious mask, terrifyingly beautiful. Enigmatic deception. Strange, fascinating rituals. The ego is hiding, allowing demons to rule. The mask allows us to cross borders. A new personality appears. Or is only a part of us made visible?
Our magic mask is the music. Playing music together, especially while improvising, we fly to strange worlds. We reach landscapes, stories, moods that we have hardly known before. The music touches us and changes us. It leads us on adventures with uncertain endings. But we are curious, our curiosity is insatiable. And we can rely on each other, for we have gotten to know each other by now. We love to surprise each other, to challenge each other. And we know that we both are a bit reckless. But sometimes we sense where it is taking us. And how we get there.
The listener can experience our endeavors in new musical narrative forms with unheard-of sounds and structures. Doing that, neither our spirit of discovery nor our sense of humor has left us—contrary to some around us—nor has the serious conviction that our music is a message of freedom and creative humanity.