Brooklyn's Darmstadt: Zach Layton and Nick Hallett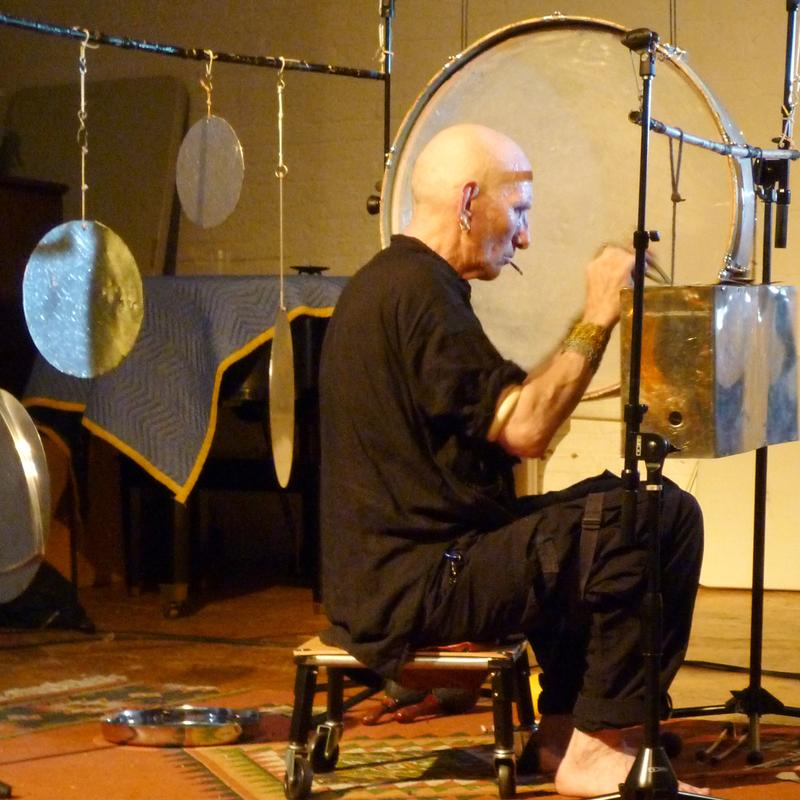 ISSUE Project Room's Darmstadt Institute curators, Nick Hallett and Zach Layton, lift the cloak off of their musical and non-musical inspirations for this June festival.
By Nick Hallett
In the Fall of 2004, Zach and I were both living in Brooklyn, between creative projects, lamenting our borough's limited number of contexts for the music we loved – music of the experimental tradition. Williamsburg had a thriving rock scene and plenty of venues, certainly there had to be room for a little something different. Zach booked an early evening slot at Galapagos (then on North 6th Street) to DJ leftfield selections from his record collection – Cage, Reich, Ashley, Oliveros, etc. There had been a popular dance party around the corner called Berliniamsburg that captured the essence of bohemian artist chic via Germanophilia. Why not take the idea one step further? Zach named his night Darmstadt and I immediately signed up, adding my Nyman, Partch and Meredith Monk vinyl into the mix. People came, which seemed to justify doing it again. Soon, we were presenting concerts on Galapagos's stage and our DJ party was developing into a monthly live music series.
Five years later, we're happy to still be presenting the music we love at ISSUE Project Room, although we don't DJ nearly enough.  And while Zach and I both cherish the music of the avant-garde canon, it doesn't define us completely, either. That feeling is something we share with most of New York's new-music practitioners, and it certainly guides us in how we present experimental work, which is decidedly casual, often with a mixed air of rigor and naughtiness. We frequently like to think about what we can discover or get away with, and still have it fall under the rubric of new music. This impulse is probably what led us to convene our annual rendition of Terry Riley's germinal concertwork, In C. The Darmstadt version is always an unbridled beast with too many performers, backed by a rock drummer, and never rehearsed, but somehow seems to capture an energy, both specific to an imagined intention of the original work and what it's like to play it in Brooklyn during the second decade of the 21st century.
Another example: Last fall, we hosted a reunion show for Peter Gordon's Love of Life Orchestra, which was basically the house band at The Kitchen in the late 1970s, when it was in SoHo, featuring the likes of Laurie Anderson, Rhys Chatham and Arthur Russell. Their concept then – to fashion downtown disco music out of the pervasive vocabulary of minimalism – seemed so fresh in a contemporary context (and I'm not the only one who thinks so; the DFA record label is preparing a reissue) that we fashioned a whole festival around it. The concert was a blast: a party atmosphere, complete with mirrored discoball and swooning audience. Zach and I got to play in the band – another perk – he on guitar and me singing shu-bi-du-a. As the music roared, we locked eyes and smiled to each other in a "I guess we pulled this thing off" kind of way. It was a combined moment of artistic satisfaction and deep friendship that reinforced why we continue to make Darmstadt happen together.

The Darmstadt Institute
June 2-27, 2010 at ISSUE Project Room and June 29, 2010 at (Le) Poisson Rouge 
The Brooklyn festival's concerts, talk-backs, lectures and film screenings all offer a varied look into the avant-garde. To conclude the festival, the International Contemporary Ensemble (ICE) will join fellow new music pioneers JACK Quartet at (Le) Poisson Rouge on June 29. Q2 is recording this concert for future online archiving. 

 Aaron Siegel's Preparing the Past with Mantra Percussion on Thursday, June 3 at ISSUE Project Room's Darmstadt Institute (Video by Punkcast/Joly MacFie)