On June 21, 2010, Q2 asked you to help report -- through photographs, videos and social media -- on the surreal and intense performance of Iannis Xenakis' Persephassa (excerpt included above) on the Boating Lake in Central Park. With six percussionists, including founding member of the Bang on a Can All-Stars Steven Schick and former So Percussion-ist Doug Perkins, the afternoon's concert invited audience members to row out to the center of the lake for a surround-sound experience unlike any other.
We wanted your reactions: on-site photos; YouTube videos; we wanted to light up the Facebook and Twitter-spheres (#xenakisinaboat) and show our national and international friends that no terrain in New York City is unchartered when it comes to presenting complex, exciting New Music.
We are happy to offer a near-complete video from Liubo Borissov of the second performance of Persephassa as well as a slideshow of photographs. Thanks to everyone who sent in materials!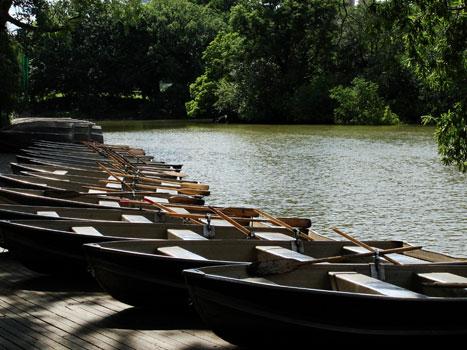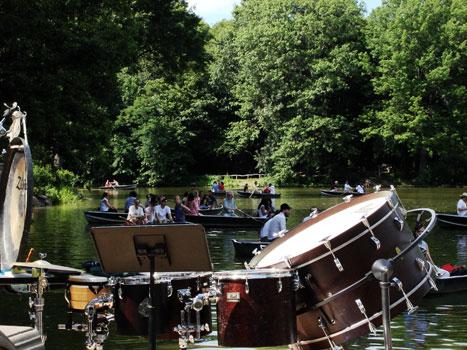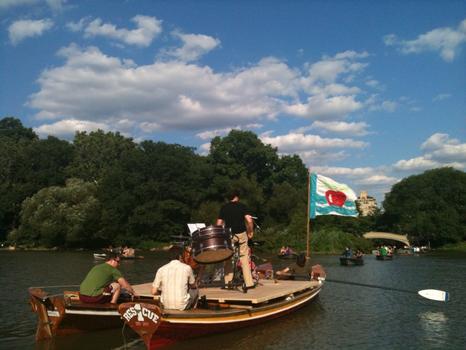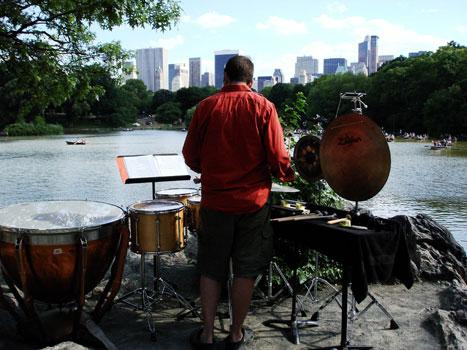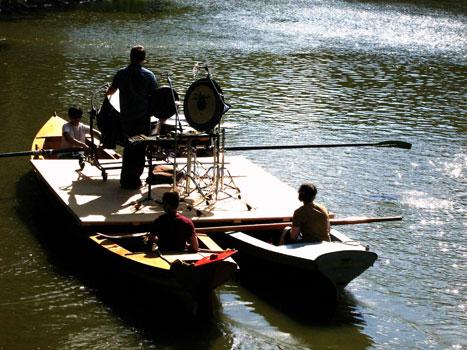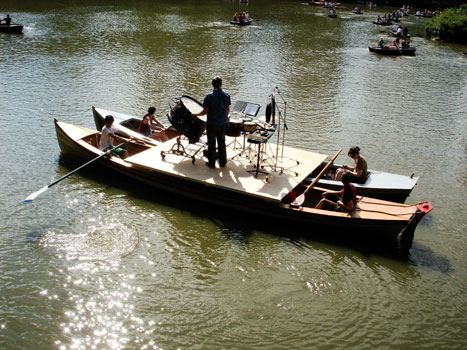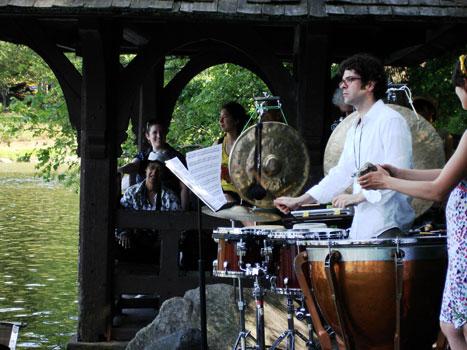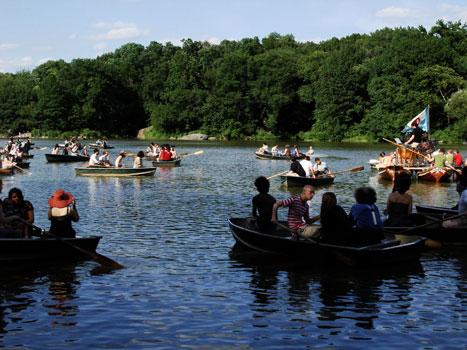 of