On-Demand Audio: So Percussion and Matmos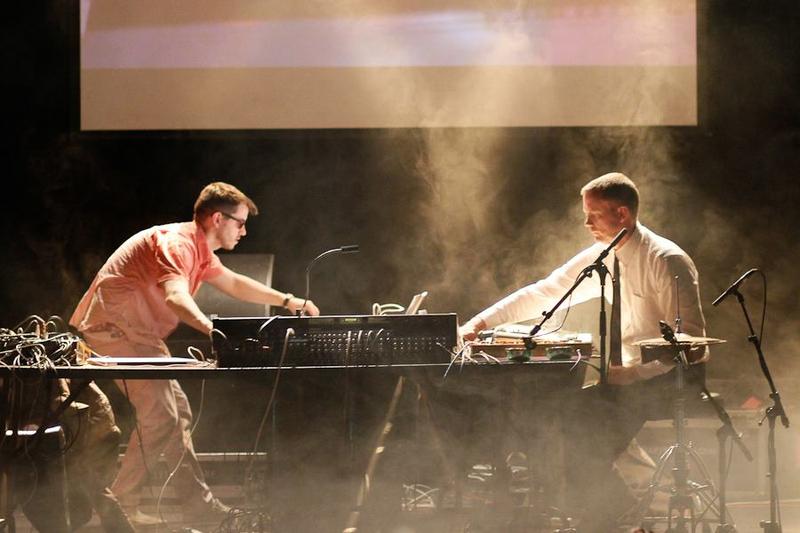 Childhood is a magical time when imaginations run freely and we create to our heart's content. Fortunately for musicians, the fun doesn't end in kindergarten art class. In celebration of the release of their collaborative album, Treasure State, So Percussion and Matmos took the stage on June 8 at (Le) Poisson Rouge, proving that uninhibited creativity can go a long way while making music -- and that even cactus needles can be used as evocative instruments.
It's no surprise that the San Francisco-based duo Matmos and Brooklyn-based quartet So Percussion have collaborated frequently: both groups are dominating forces in experimental electronic and classical music and have reputations for being daring renegades, constantly searching for ways to incorporate ingenious, new sounds into unified works. Admired for their crafty attention to detail and creative use of found objects, So Percussion is known as one of the most innovative percussion quartets working today. Rocketed into mainstream notoriety by their collaboration with Björk, Matmos creates music which melds their backgrounds in hip hop and the avant-garde, with much of their work sampling sounds never heard before -- nothing is off limits, not even the sound of an amplified synapse from crayfish nerve tissue!
Listen to the entire concert from (Le) Poisson Rouge above and don't forget to poke around the Q2 Live Concert archive for more exciting live performances at your fingertips. You can access Q2 24/7 through our pop-out audio player or iTunes.
(L)PR's Technical Director is Richie Clarke and this concert was mixed by Bill Bowen.