People ask. How do I get up in the middle of the night to come to work?
Here's the truth: I grew up on a farm. My dad got me up at dawn a lot when I was growing up, so the morning shift on a radio station isn't much different (minus the livestock, although I did watch a raccoon drag a bag of trash up a tree near Prospect Park the other day). I've worked most of my career in the morning, so I've been used to these hours for a long time. It's not much of hardship, either, to experience and share great art on a daily basis.

As a bicycle commuter, there are some other rewards, too, especially at this time of year. Here are a couple of photos I took from the bike path on the Manhattan Bridge the other morning. Not a bad way to start the day.

That's how I do it.

You other early risers out there:  What are YOUR rewards for getting up with the sun?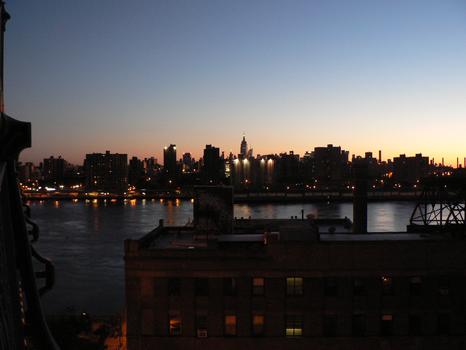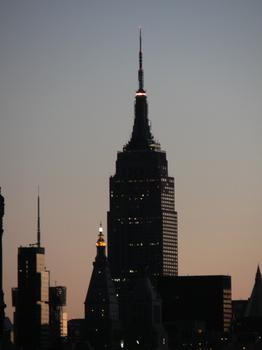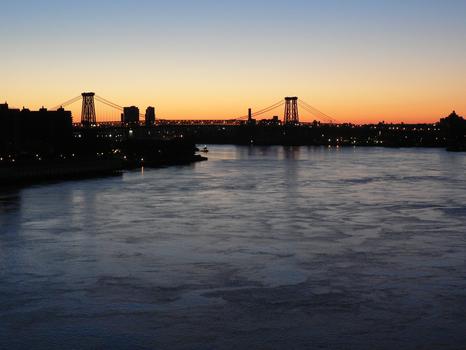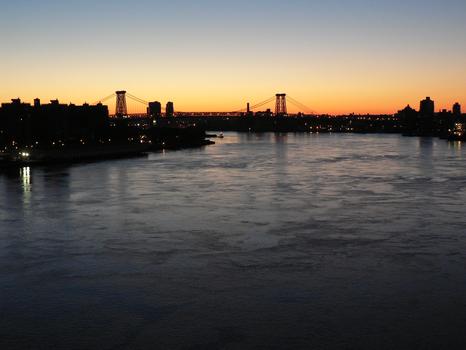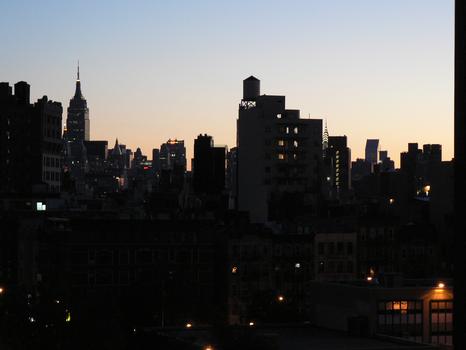 of