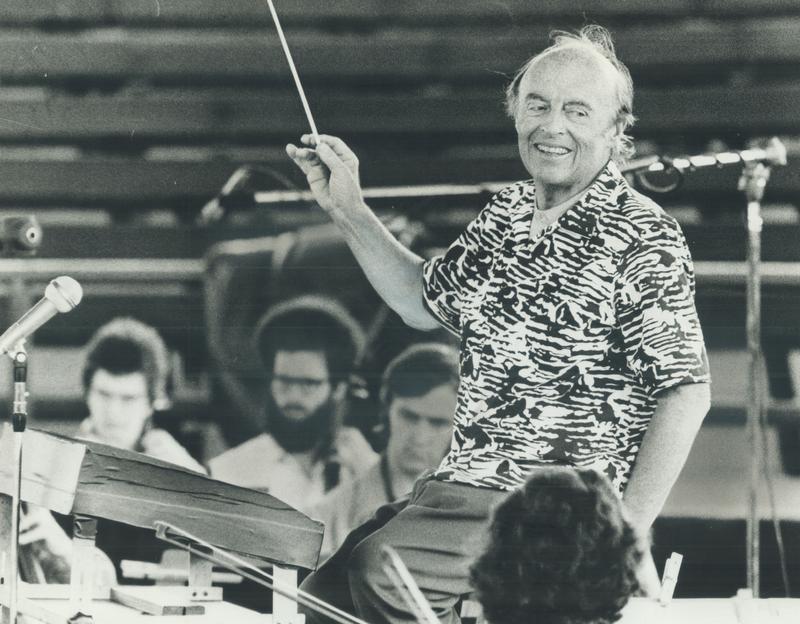 Bob Sherman talks to pianist, arranger, conductor, and impresario Andre Kostelanetz about the Promenade Concerts, which is in its fifteenth season.

On the 15th anniversary of Andre's Promenade Concerts, the Maestro explains his concept : lighter and more modern music, popular soloists, an informal setting and theatrical dimensions such as ballet or dance.

Music from Villa-Lobos' Bachianas Brasileiras #4, Andre's only recording as a solo pianist. Future Promenade Concerts are discussed. Music: Waltz from Lehar's Merry Widow. Andre speaks of the lively atmosphere of the Promenades, the frustration and exhaustion of touring with an orchestra, and his vacation in Bora Bora!

Sherman plays Andre's recording of Through the Looking Glass, by Deem Taylor, a friend and colleague from CBS with members of the NY Philharmonic.
WNYC archives id: 70038