"Mad About Music" joins WQXR
Sunday, November 01, 2009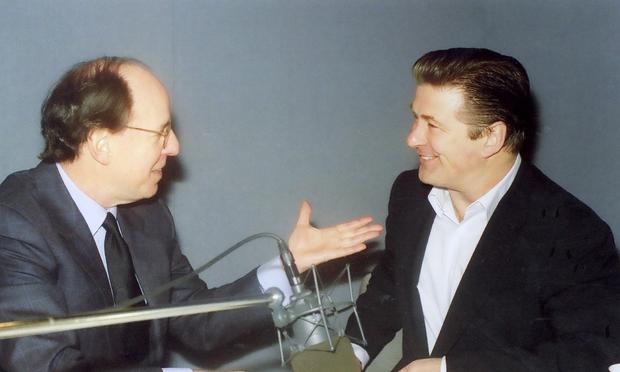 After eight years on WNYC - this acclaimed show hosted by Gilbert Kaplan, featuring prominent individuals who love classical music - comes to WQXR. On this kick-off, you'll hear from some of the most fascinating guests who have appeared: Alec Baldwin, Jimmy Carter, Condoleezza Rice, Philippe de Montebello, Alan Alda, Ruth Bader Ginsburg, Mike Nichols and many, many more who recount moments that illustrate as nothing else can the power of music in our lives.
Igor Stravinsky Le Sacre du printemps (The Rite of Spring) [excerpt]. London Philharmonic. Kent Nagano. Virgin Classics VCK 791511.
George Gershwin Rhapsody in Blue [excerpt]. Philadelphia Orchestra. Eugene Ormandy. Oscar Levant. CBS MK 42514.
Giacomo Puccini Tosca "Vissi d'arte". La Scala Orchestra. Victor de Sabata. Maria Callas. Musical Heritage Society 524973H.
Richard Wagner Die Walküre "The Ride of the Valkyries" [excerpt]. Oslo Philharmonic Orchestra. Mariss Jansons. Seraphim 7243 5 73299 2 7.
Sigmund Romberg The Student Prince  "Drinking Song" [excerpt]. Philharmonia Orchestra. John Owen Edwards. Jay Master Works Edition CDJAY2 1252.
Richard Strauss Der Rosenkavalier. Act III, Final Trio [excerpt]. Philharmonia Orchestra. Herbert von Karajan. Teresa Stich-Randall, Christa Ludwig, Elisabeth Schwarzkopf. EMI Classics 5 67609 2.
Carlos Gardel "Por una Cabeza." ("By a Head [of a Horse]") [excerpt]. The Tango Project. Scent of a Woman. MCA Records MCAD10759.
Gustav Mahler Symphony No. 9 Rondo-Burlesque [excerpt]. Vienna Philharmonic Orchestra. Bruno Walter. EMI Classics 7 63029 2.
Franz Schubert Sonata in A, D. 959 Andantino [excerpt]. Alfred Brendel. Philips 438703.