Kirk and Spock Together at Last
Last week's Movies on the Radio featured music from the TV show "Star Trek," and was illustrated with a photo of actors William Shatner and Leonard Nimoy as their iconic Star Trek characters Captain Kirk and Mr. Spock. It's been corrected since, but at first our caption for the photo identified them as "Captain Kirk and Dr. Spock."
In the comments, listener "bklynbug" pointed this out, and I wondered aloud on the air why I had never seen a photo-shopped meeting of Captain Kirk and Dr. Benjamin Spock. I took it upon myself to make it happen. Here they are, Kirk and Spock together at last!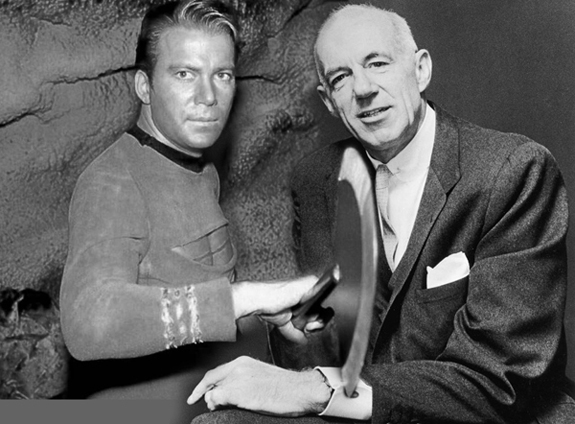 On Movies on the Radio this Saturday, 9 pm, I'll feature some of the music Hans Zimmer has composed for big movie blockbusters, including the new "Inception." I've seen both positive and negative reviews of the film; the music is BIG and DRAMATIC! If you've seen the movie, what did you think?