The cliché September school essay, "What I Did on My Summer Vacation" will be no problem for me this year. Earlier this month, I fulfilled a dream of hiking in the Alps.
Our group of 17 headquartered in a nice hotel in Chamonix, France, the valley beneath Mont Blanc, and home of the first modern Winter Olympics in 1924. The slopes, which in winter are skimmed down by skiers, are grassy summer meadows in the lower elevations, crisscrossed by hiking trails. Assisted by chair lifts and ski gondolas, we were in Alpine splendor every day. One day, we hiked across the Swiss border, and a few of us took a gondola across the Italian border, too. We took a chilly, refreshing dip in a mountain lake on one hike; on another, we scrambled up a mountain snowfield next to a glacier, and after lunch in a hut on a little plateau, a few of us slid back down, giggling like children!
One of our fellow-travelers is putting together a DVD from our hundreds of photographs. He asked me for advice on music to accompany the pictures. I have some ideas, but I thought I'd share the pictures with you and ask you for thoughts. What musical works – classical or otherwise – come to your mind as you look at these beautiful mountain scenes?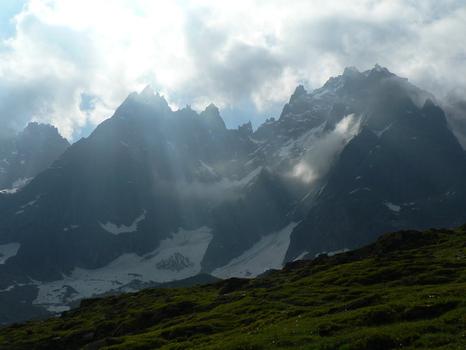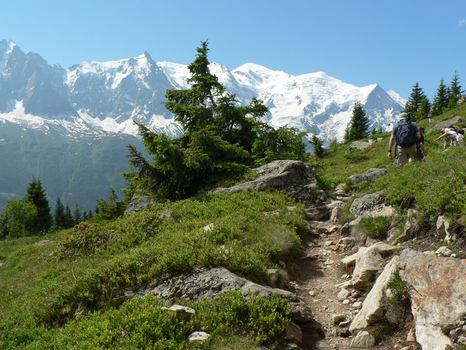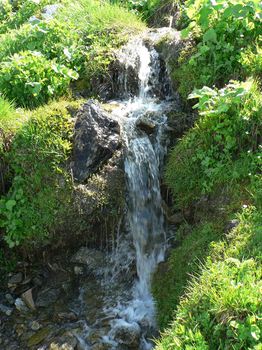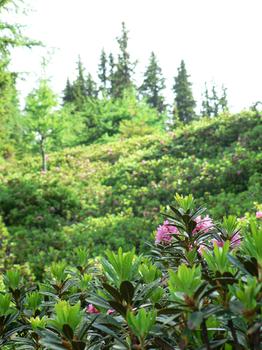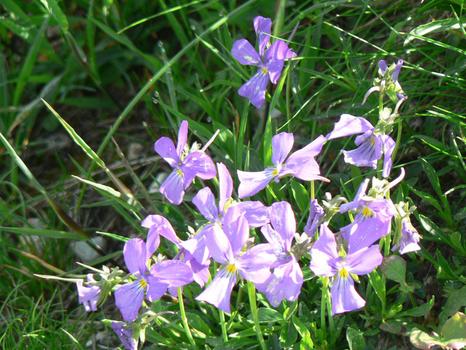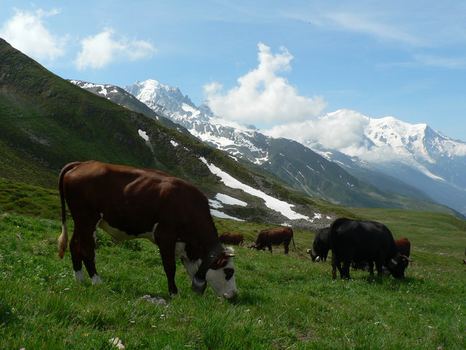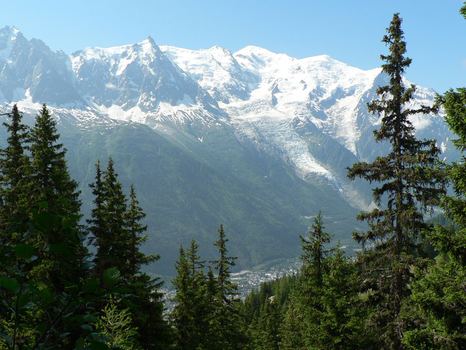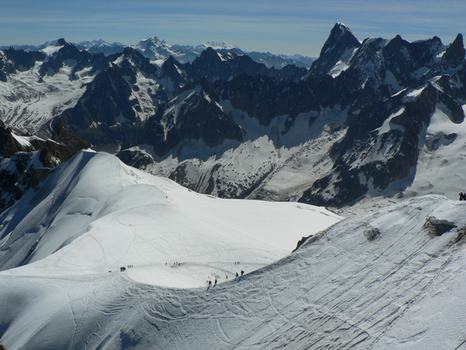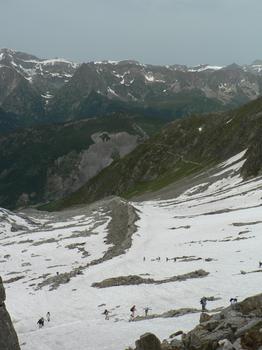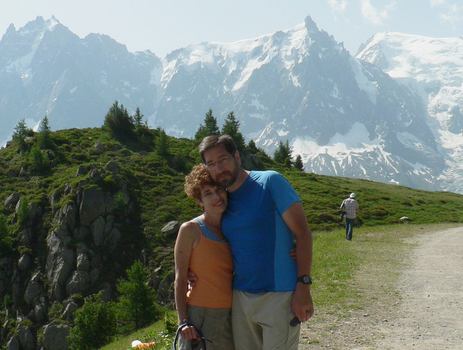 of