Top 5 @ 105 End of Summer Operas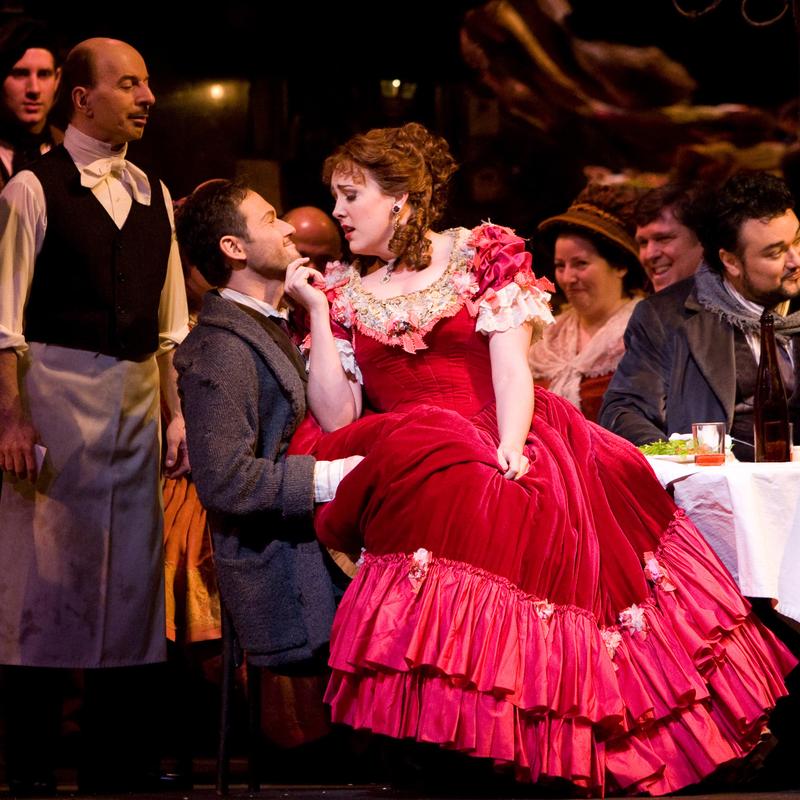 It ain't over until the fat lady sings -- even though the proverbial "fat lady" seems to have dropped several dress sizes. As we move from the dog days of August to the beginning of fall these operas will help usher in the autumn.
1. Technically Tanglewood is staging concert performances of John Harbison's Full Moon in March and Oliver Knussen's Where the Wild Things Are as part of its Festival of Contemporary Music. But with Maurice Sendak collaborating on the latter, it's hard to imagine he won't paint a stunning scene. Stefan Asbury will conduct the Boston Symphony Orchestra.

2. Divide, conquer, and then reassembly. Operamission, the project of Baroque specialist Jennifer Peterson presents an improvisational rendering of Mozart's Cosi fan Tutte: Some Assembly Required over four evenings at the Gershwin Hotel. An unrehearsed chamber orchestra will accompany a rotating cast in this staging billed as equal parts lab experiment, jam session and cabaret with a side of audience participation.

3. A staple of the summer festival circuit, Cooperstown's Glimmerglass Opera, overlooking bucolic Otsego Lake, will be presenting all four of its productions through the last week in August. Perennial favorites The Marriage of Figaro and Tosca are running alongside a few curiousities in Handel's Tolemeo (featuring the young countertenor Anthony Roth Costanzo) and Aaron Copland's The Tender Land.

4. This year, the opera at Bard isn't part of the highly regarded music festival (this year's festival explores Berg across two weekends), but part of another of its programs, Summerscape. New York theater director Will Pomerantz will conduct the Viennese operetta, The Chocolate Soldier based on a George Bernard Shaw play.
5. The Metropolitan Opera presented smaller recitals in lieu of a fully staged outdoor opera this summer, but New York Grand Opera will continue its 37-year tradion of free opera in the parks when Vincent La Selva leads a performance of Madam Butterfly complete with sets, costumes and chorus in the Naumberg Bandshell on August 18.