Elliott Sharp and Dither Quartet
Elliott Sharp and Dither performing Graffiti Composition by Christian Marclay:
On Friday, August 13, Q2 asked New York's community of adventurous music lovers to react to -- and document via Q2's Facebook and Twitter accounts -- a visceral and cerebral performance that took place at the Whitney's Christian Marclay: Festival. The concert was led by the seminal downtown guitarist/composer/saxophonist Elliott Sharp. He performed and conducted Marclay's Graffiti Composition with the electric guitar quartet, Dither.
For the festival, which runs July 1 through September 26, an army of A-list experimental musicians have been enlisted to perform the graphic scores by the iconoclastic visual and sound artist. Sharp's interpretation, which called for a site-specific formation of the five guitarists, spanned the entire center space of the Whitney's 4th floor, to form an arc that engulfed audience members.
Below, you'll find a slideshow of photographs and a video of the complete performance of Marclay's Graffiti Composition from Friday night.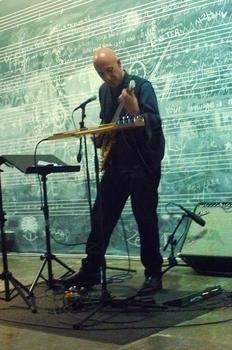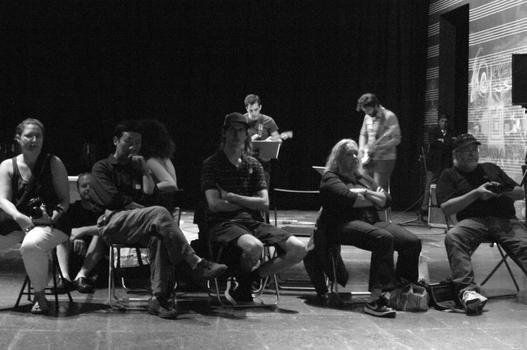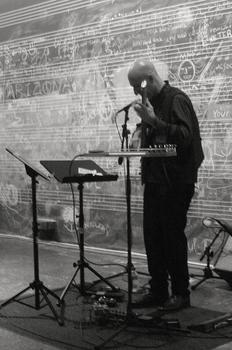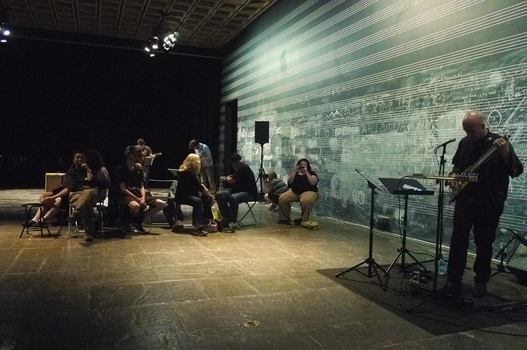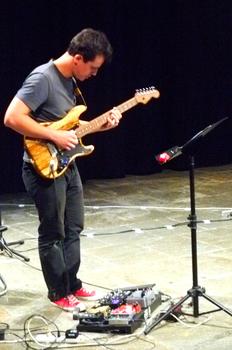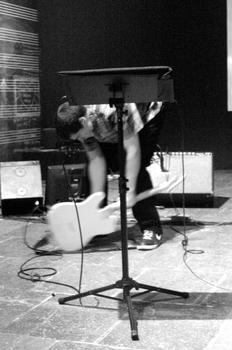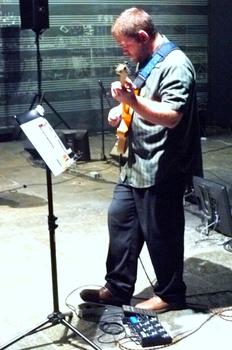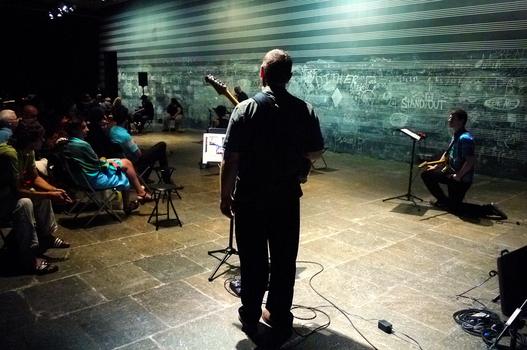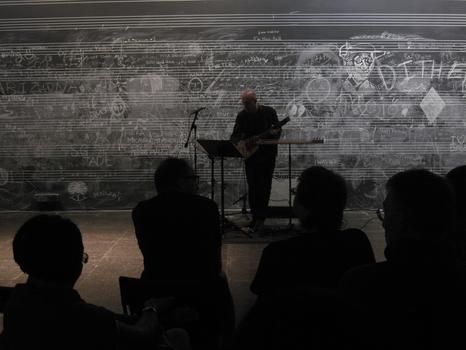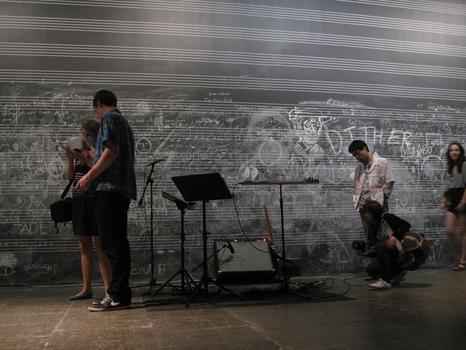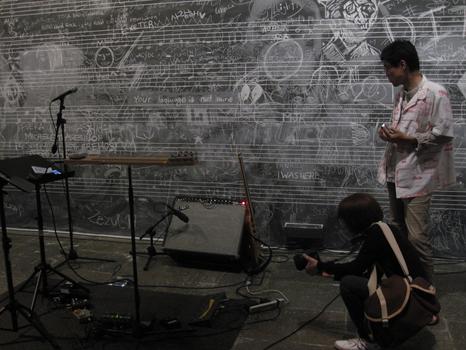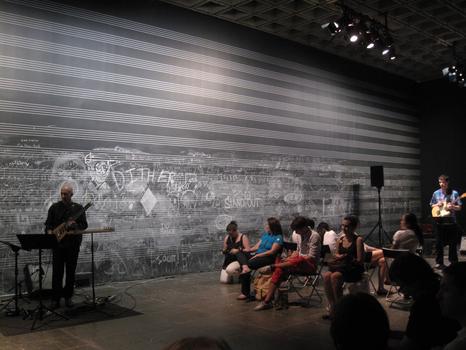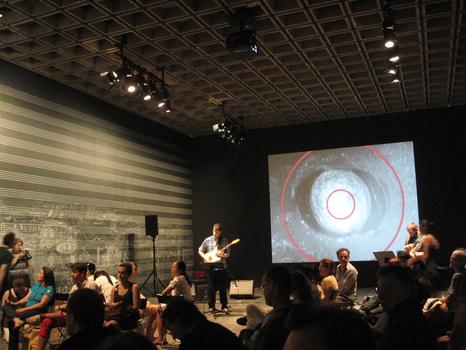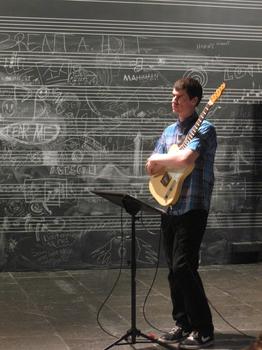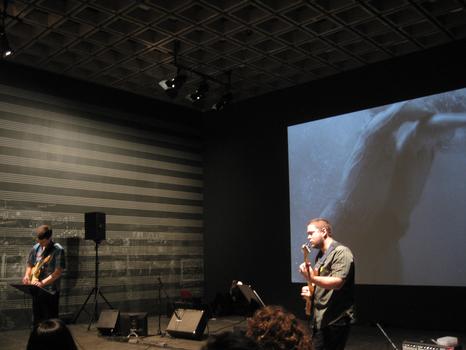 of