Top Five Most Influential Fathers of Music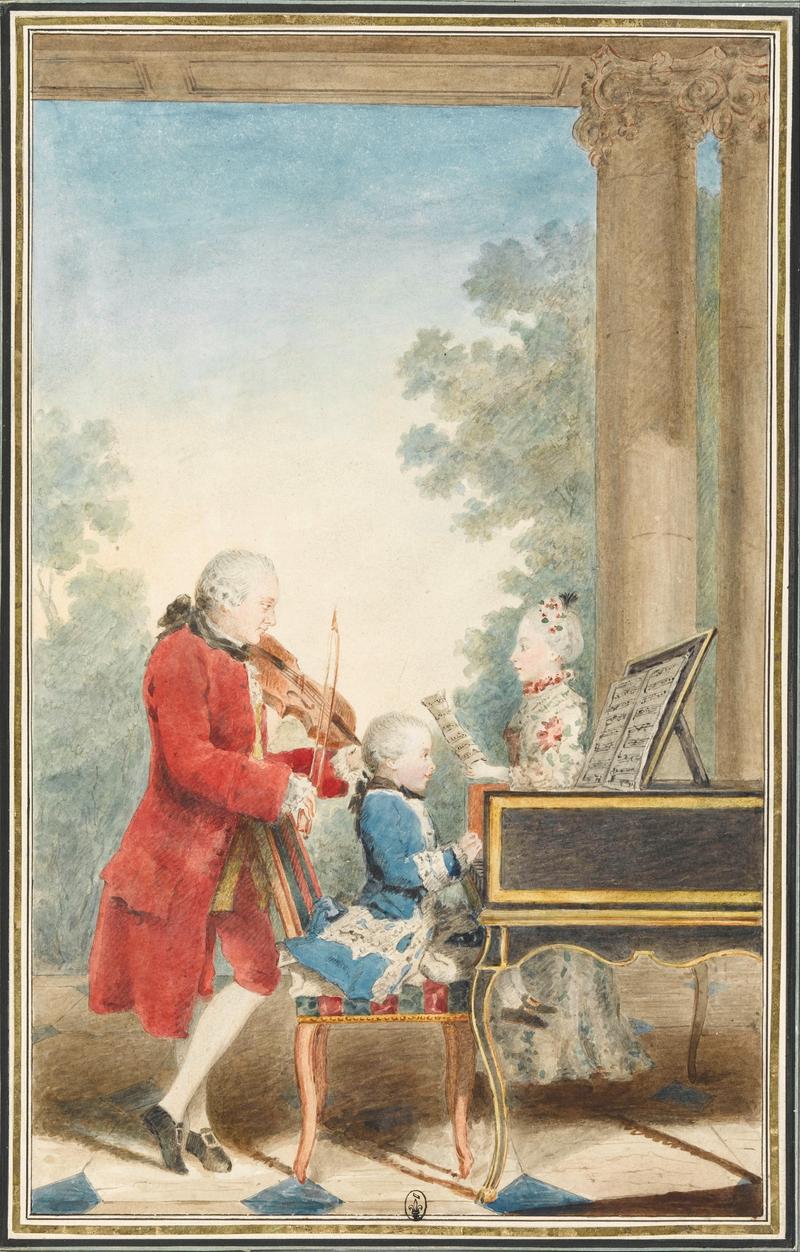 In honor of Father's Day, WQXR is looking at Johann Sebastian Bach not only as a patriarch of Western music but also as dad to 20 children, many of whom followed his footsteps to become successful musicians. Vote in our poll for your favorite of his sons. In the meantime, we've listed our top five fathers, who greatly influenced the course of Western music through their progeny, and their children's spouses. 
1. Composer Leopold Mozart discovered his son's (as well as daughter's) preternatural musical gifts and gave up his own musical aspirations to cultivate those of his children. By the time he was six, Wolfgang and his then-11-year-old sister Maria Anna were touring through Europe. The relationship between the easygoing, financially unstable son and his critical father suffered, especially when Wolfgang married Constanze Weber over his father's objections.
2. Charles Ives credited much of musical education to his father, George Ives, a marching band leader. Charles supposedly watched his father's experiments in polytonality: marching two bands toward each other to observe the cacophony (which the younger Ives scored in his Holiday Symphony) and having his sons sing hymns together in different keys.
3. The Strauss family tree was blessed with musical talents. Franz Strauss, a horn player in Munich Opera, passed his aptitude on to his son Richard. Franz's influence is most obvious in Richard's compositions for the horn, among them two sublime horn concertos. The first concerto, written when the younger was 18, is said to have pleased dear old dad. However, the virtuosic horn part was so difficult the elder, then 60 years old, didn't want to risk playing the piece in public.
4. Franz Liszt passed on a skill for tickling the ivories to his daughter Cosima. However, she never equaled his success, in part because Liszt did not approve of his daughter's performing career. Instead, through Cosima, Liszt became father-in-law to two of the era's towering figures: pianist and conductor Hans von Bülow, Cosima's music teacher at the time, and later Richard Wagner, to whom Liszt had already become a father figure.
5. Esteemed German piano teacher Friedrick Wieck's pupils included Hans von Bülow and Robert Schumann, but his best student was his daughter Clara, a talented pianist and composer. Clara eventually married Schumann, much to her father's disapproval. Both of their musical successes are to his credit. Wieck's daughter Marie from a second marriage also became a well-known pianist and teacher in her time.