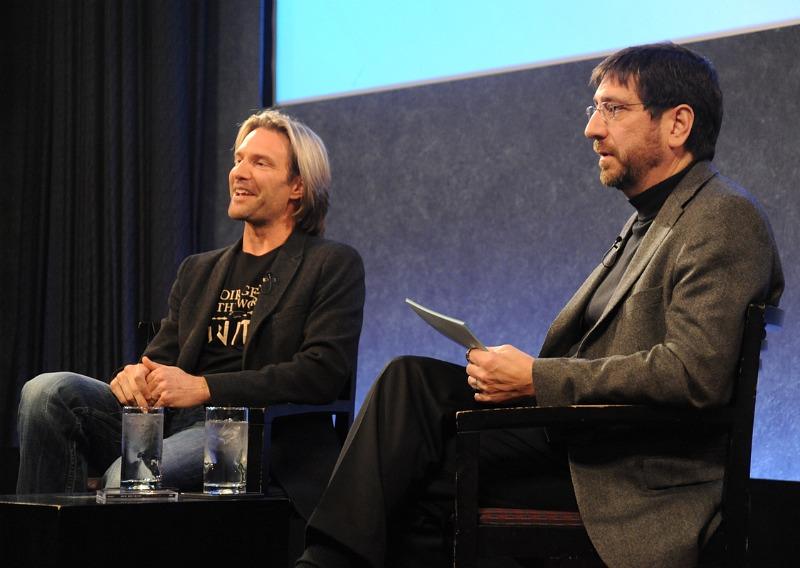 Last September, American composer and conductor Eric Whitacre invited singers from around the world to participate in an attempt to create the world's largest virtual choir. Six months later, he will reveal the results of his project in a world premiere event at The Paley Center For Media on April 7 at 6 pm ET. Host Jeff Spurgeon will interview the composer, and the entire event will be video Webcast live on the home page of WQXR.org.

Comprised of over 2,000 individual video clips from singers in 58 countries, the Virtual Choir 2.0 is the largest assembled online in history, and far surpasses Whitacre's stated goal of 900 voices. The choir sings Sleep, a composition characteristic of Whitacre's richly harmonized style.
This is Whitacre's second virtual choir project. The debut installment featured 185 singers from 12 countries and became a YouTube hit in 2010, receiving 1 million hits in just 60 days.
For the Virtual Choir 2.0 Whitacre posted a video online of himself conducting Sleep with a simple piano accompaniment. Choristers were invited to obtain the printed music and record themselves singing their individual part in front of a webcam, following his cues on screen and listening to the accompaniment in earphones. The closing date for entries was December 31, 2010.
Sleep will be featured on Whitacre's upcoming Decca recording, Light & Gold, which will be released on April 5. Viewers to this Webcast can follow the live tweets @PaleyCenter on Twitter and use #VirtualChoir #PaleyLiveNY to join the conversation.