Souvenir d'un Lieu Cher: Carnegie Hall at 100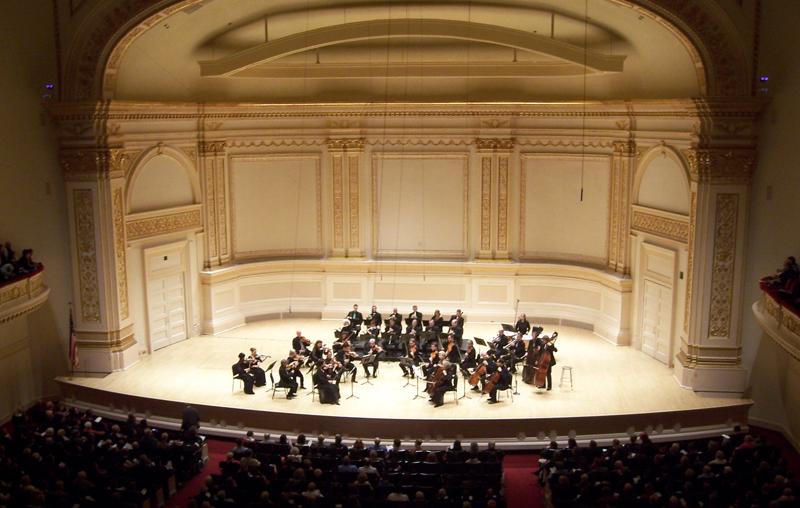 I can't believe how much has changed in just twenty years. It seems as though it was only yesterday when we were celebrating Carnegie Hall's 100th birthday...
Judith Aaron was the Executive Director at the time. Judith was a dynamic leader and a beautiful presence. She and her staff oversaw a season-long international celebration with more than 150 events. On May 5, 1991, the celebration concluded with a Centennial Day Gala ('Carnegie Hall Live at 100!') which was broadcast to classical music lovers all over the world.

The hosts for the broadcast were soprano, Beverly Sills and ABC news anchor Peter Jennings. The New York Philharmonic played. The New York Choral Artists sang. Zubin Mehta and James Levine conducted. The superstar lineup was staggering – Alfred Brendel, Placido Domingo, Empire Brass, Marilyn Horne, Yo-Yo Ma, Midori, Jessye Norman, Leontyne Price, Samuel Ramey, Mstislav Rostropovich, Isaac Stern and Pinchas Zuckerman. Amazing!
Twenty years ago, I was still feeling fairly new to the city. I had been here only six years. So you can imagine how surprised and honored I was to be asked to participate in the centennial broadcast. I spent weeks being unnerved by the very idea of the event (and I shopped like mad for the proper new dress).
When the night finally arrived, I was strategically positioned on the corner of 57th Street and Seventh Avenue ready to do color commentary as needed. When my big moment came, there were technical problems of some sort and I appeared on television streaked with blues, greens and reds of all kinds. Color commentary indeed!
I think about it now and laugh because I didn't know that there were problems until well after the fact. So, I did my part with great enthusiasm and sincerity -- looking a bit like an alien from outer space all the while! Ah, well….

The real story, of course, was unfolding inside the hall. And – to my knowledge – there were no major technical problems there. I've included some YouTube clips here for you to enjoy when you have time. But, be careful. The performances might just knock your socks off!
Carnegie Hall is a special place. That's for sure! It has created some pretty fabulous memories for music lovers through the years. Please share some of your favorites when you can.
And, Happy Birthday, Carnegie Hall (again)!