The Top Five Librettos of All Time
Wordsmiths Lucy Thurber and Donna Di Novelli Name Their Favorites
Wednesday, May 11, 2011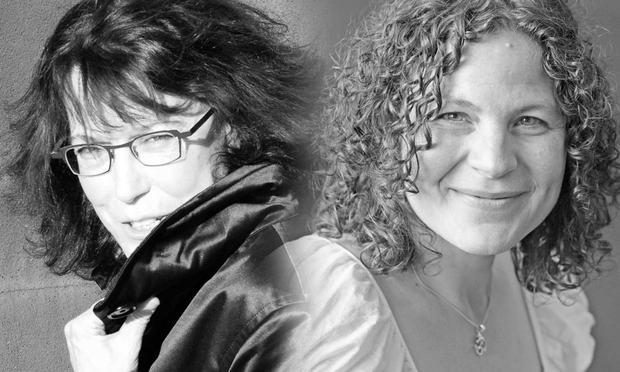 Composers get the lion's share of the glory in the opera world. However, the Words First program at New York City Opera is bringing renewed attention if not a restored prestige to the librettist. The program brings together aspiring and experienced librettists for regular meetings, and also aspires to pair librettist with composers to create operas.
This weekend, the first two projects to come out of Words First will be performed in part during the 2011 VOX American Contemporary Opera Lab showcase: Lucy Thurber's Faustina (composed by Arlene Sierra) and Donna Di Novelli's De Deo (composed by Paola Prestini). To get some insight into how to write convincing lyrics, we asked Thurber and Di Novelli for their top five opera librettos.
Lucy Thurber's Picks
1. Amahl and the Night Visitors (music and libretto by Gian Carlo Menotti)
"I was obsessed with this opera growing up. I walked around with a crutch for years after seeing it. But I love that moment when the mother offers back the jewels she stole it's this perfect combination of words, story and music."
2. Einstein on the Beach (music and libretto by Philip Glass)
"Yes, the words are pretty abstract—numbers, syllables and poetry—but I find the way they're set to Glass's music profoundly moving."
3. Madame Butterfly (music by Giacomo Puccini, libretto by Luigi Illica and Guiseppe Giacosa)
"Can you think of a more moving story in opera? Not a word is wasted."
4. Don Giovanni (music by Wolfgang Amadeus Mozart, libretto by Lorenzo Da Ponte)
"I just love the libretto, especially the way the relationship between the two men [Don Giovanni and Leporello] is written. There's something very modern about it. I want to write a libretto taking Don Giovanni and making him a lesbian—a hot, sexy women."
5. Atlas (music and libretto by Meredith Monk)
"Meredith Monk doesn't use words, but I love the way you find meaning in the sounds that she uses. It's amazing."
Donna Di Novelli's Picks
1. Jackie O (music by Michael Daugherty and libretto by Wayne Koestenbaum)
"The brilliance of this libretto is that it begins with the day that Jackie Kennedy comes out of morning; the day that she steps away from being a widow, goes to Andy Warhol's studio, meets Aristotle Onassis and becomes an icon."
2. Trouble in Tahiti (music and libretto by Leonard Bernstein)
"Trouble in Tahiti later became one act of Bernstein's A Quiet Place [Stephen Wadsworth collaborated on the latter's libretto], but I think Trouble in Tahiti is perfect by itself. Bernstein wrote the libretto himself and it tells a complete day. From breakfast to dinner. And I love his incorporation of a radio chorus."
3. Nixon in China (music by John Adams, libretto by Alice Goodman)
"Alice Goodman is just a genius. She wrote that libretto in 1987, and it's still so modern. The words she chooses for Pat Nixon, Mao and Chou En-lai, they just fit the characters perfectly."
4. Shelter (Michael Gordon, David Lang and Julia Wolfe; libretto by Deborah Artman)
"Artman has a way of making the mundane beautiful. In the song "American Home" Artman lyrics are just a list, but it's an inspired list. There's an elegiac quality to it."
5. Peter Grimes (music by Benjamin Britten, libretto adapted by Montagu Slater from George Crabbe's poem "The Borough")
"It might be partially the music but the words are so descriptive, you can feel the terrible weather and atmosphere in the opera."
Weigh in: What's your favorite libretto? Please leave your comments below:
More in:
The WQXR e-newsletter. Show highlights, links to music news, on-demand concerts, events from The Greene Space and more.