Joshua Bell: At Home With Friends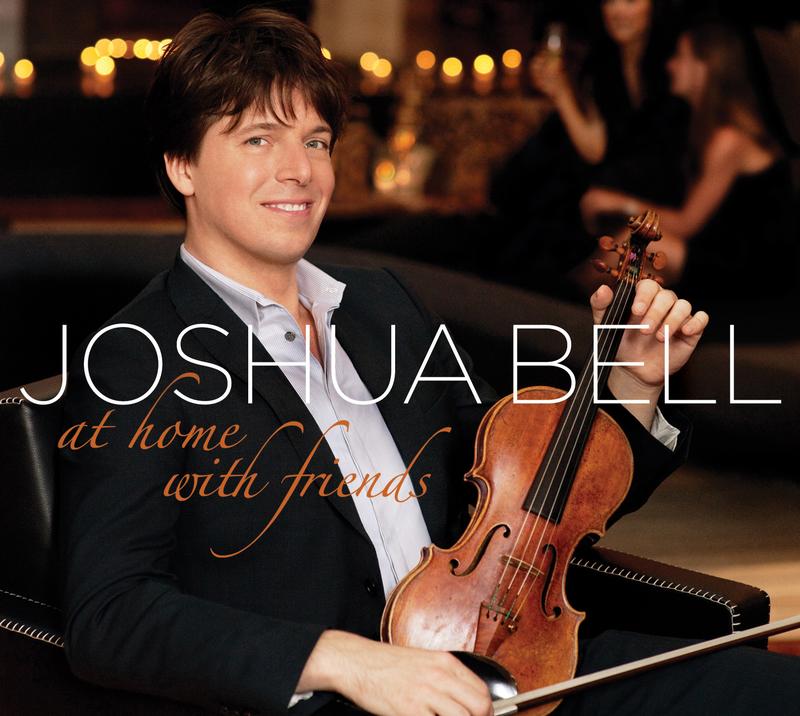 This week's Full Rotation Album of the Week finds violinist Joshua Bell inspired by eclectic soirees he hosts in his Manhattan home.
Joshua Bell is increasingly becoming the popular face of classical music. His appearance last week at the White House's classical music gathering, hosted by Michelle Obama, was the latest in a string of career milestones for the boyish 41-year-old, including a gig in the Washington Metro (prompting a Pulitzer Prize-winning article in the Washington Post) and playing on the soundtracks for 1998's The Red Violin, and this year's Angels and Demons.
Bell's admirable populism comes with some inevitable tradeoffs, as illustrated on At Home With Friends, a collaborative CD featuring pop stars like Sting and Josh Groban as well as classical artists like Nathan Gunn and Edgar Meyer. Let's start with what the album is not: It's not above occasional flights of sentimentality. It's also not for anyone adverse to a little bit of crooning (even when it's a Broadway star like Kristin Chenoweth). But while the concept can seem a little forced, there are several musical standouts across the album's 16 tracks.
Bell brings an improvisatory flair to a pair of bluegrass-flavored jam sessions: "Maybe So," with Edgar Meyer, Sam Bush and Mike Marshall, and "Look Away" with mandolin wiz Chris Thile. His trademark lush tone is apparent on Piazzolla's tango "Oblivion" with bandoneon player Carel Kraayenhof; on a bright Latin number with Tiempo Libre; and in a mesmerizing duet with sitar player Anoushka Shankar ("Variant Moods.") Bell even collaborates with the ghost of Serge Rachmaninoff, in a movement from a Grieg sonata on a Zenph re-performance (achieved using a computer analysis of the composer's own recordings).
Ultimately, Friends fits squarely in the tradition of violinists tapping their inner pop stars, whether it's Yehudi Menuhin collaborating with Ravi Shankar in the 1960s or Itzhak Perlman appearing on any number of movie scores.
For more about the White House event in which Bell participated, please see Elliott Forrest's intewview with Sharon Isbin, who also performed.
Hear Joshua Bell, Tiempo Libre and singer Frankie Moreno, recorded live in The Greene Space on Tuesday, Nov. 10 at 2 pm.