Since it burst onto the scene four years ago, New Amsterdam Records has been at the forefront of New York City's indie-classical music scene. Functioning as both a record label and artist services organization, New Amsterdam has been responsible for many of today's successful record releases including Q2's very own Nadia Sirota's breakout album, first things first, Matt Marks' pop-Christian Nihilist opera, The Little Death Vol. 1 and itsnotyouitsme's debut record, walled gardens.
In this October 18, 2010 show at (Le) Poisson Rouge, New Amsterdam Records' co-director, Sarah Kirkland Snider, celebrates the recent release of her song cycle, Penelope. Performers include vocalist Shara Worden and the cross-genre ensemble, yMusic.
yMusic opens the show with a short set featuring works by Ryan Lott (Son Lux), Gabriel Kahane and one of New Amsterdam's directors, Judd Greenstein. Greenstein's Clearing Dawn Dance receives its New York premiere in this performance.
Snider's Penelope is a dark, brooding work which has gone through various transformations from its original state as a monodrama for vocalist and string quartet, to its recorded form for vocalist and the chamber orchestra, Signal, to its current form for vocalist and small chamber ensemble.
Listen to the entire concert from (Le) Poisson Rouge above or excerpts below, and don't forget to poke around the Q2 Live Concert archive for more exciting live performances at your fingertips. You can access Q2 24/7 through our pop-out audio player or iTunes. (L)PR's Technical Director is Richie Clarke and this concert was mixed by Noriko Okabe.


Program
Ryan Lott: Beautiful Mechanical

Gabriel Kahane: Song (from Trumpet Concerto)
Judd Greenstein: Clearing Dawn Dance

Sarah Kirkland Snider: Penelope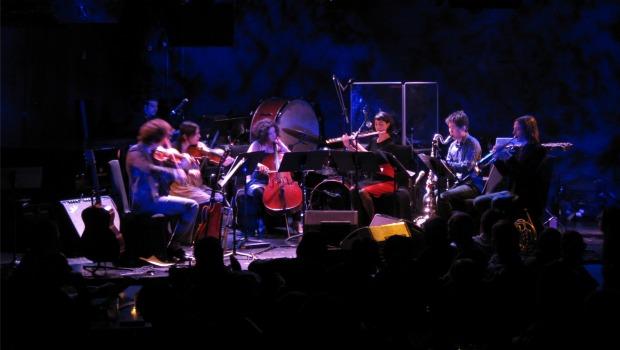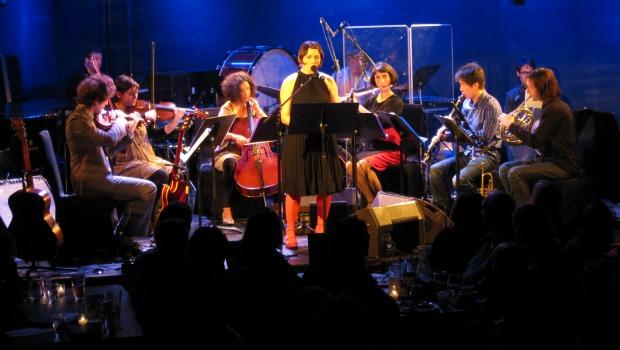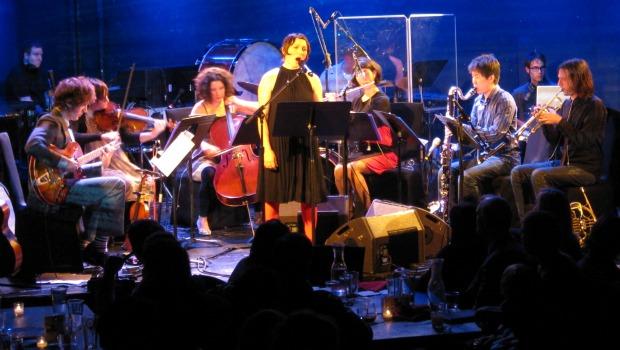 of