Opera's Weighty Debate: Does Size Really Matter?
Since I am an opera lover myself, I've enjoyed reading the related comments that have been posted here during Operatic October on WQXR. Along the way, there have been allusions to the ongoing "size discussion" in the opera world, but I would like to hear what more of you have to say about this.
When I began studying voice in the 70's, there were successful opera singers of all sizes. There were sopranos who were statuesque as well as sopranos who were petite. There were also sopranos who were just plain overweight.  And, as far as I could tell, none of these ladies was young enough to play Juliet.
Where tenors were concerned, there were many who were short and a few who were tall (in big demand, of course). Some were big and some were small. As I think about it, the visual mosaic that happened on stage as a result could be as dramatically incorrect as it gets. But, the show went on. And did it ever!
The last time I attended the final round of the Metropolitan Opera National Council Auditions (it was four or five years ago, I think) I remember sitting there listening to singer after singer thinking "That's fine, but..." The women were attractive. The men were good looking. But, something was definitely missing.
Then came the proverbial "fat lady." With complete confidence, this young woman took the stage and knocked our socks off. Her voice shot through the house and bounced off the back wall. It was a wake up call in every way. And, the audience exploded with enthusiasm. For me, this is when opera is at its most exciting.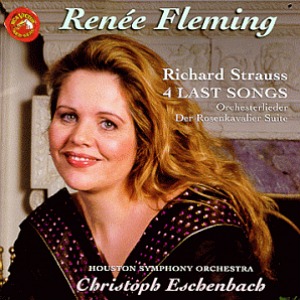 I also remember reading Renee Fleming's book The Inner Voice and being amazed by how much work it took just to get her career up and running: learning the music, learning the languages, learning how to sing, by golly! And once she was established, living up to the expectations took (and continues to take) a lot of hard work. Renee, by the way, was heavier when she started out and has worked hard to trim down over the years. She has set an amazing example on many, many levels in her field.
So, my question is this: Does size really matter these days? And if so, should it matter more than vocal ability? Many people who go to the opera today don't know the difference between a good voice and a great voice. But those of us who have spent time studying this art know without a doubt that the voices that last are well trained, finely tuned instruments that are nourished and protected with great care. And talent is fundamental to the singer's overall success.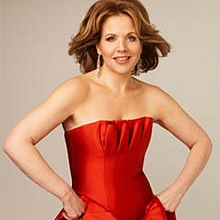 On the flip side of the coin, ticket sales are fundamental to the success of opera houses today. And, if looks sell more than ability, maybe we should let go of our "old fashioned" notions about what it takes to sing well and make sure the venues thrive?
I have only one other name to throw out in the midst of this discussion.  The name doesn't have anything to do with opera, but looks and size were definitely factors when she was trying to make a name for herself: Ella Fitzgerald.
I'm dying to know what you think. So, post a comment when you have time, okay?