Alan Gilbert Conducts Nielsen, Mendelssohn and Bach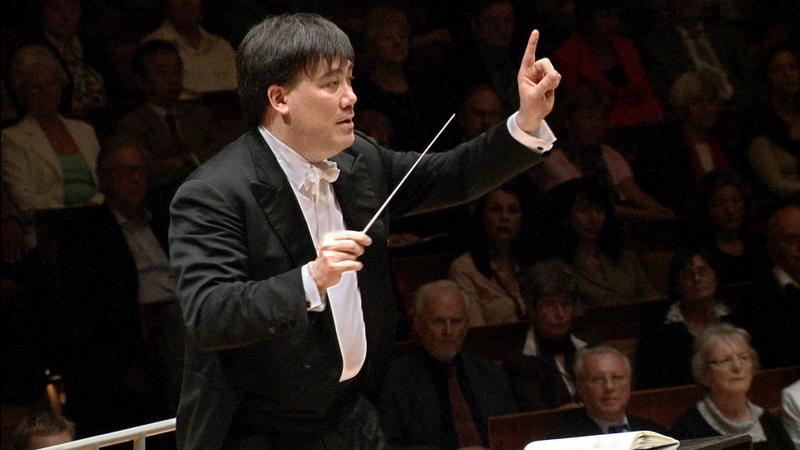 The first time Alan Gilbert conducted the Berlin Philharmonic, in 2006, he came on short notice from his position with the Royal Philharmonic in Stockholm. He calls it "a life-changing experience" and praised the Berliners' flexibility and commitment. Since then, Gilbert has returned to Berlin to guest conduct at least five times.
He's also become the music director of the New York Philharmonic, and recorded all six symphonies and three concertos by the Danish composer Carl Nielsen (1865-1931).
Gilbert says that Nielsen's music comes out of the German Romantic tradition, but "has a craggy edge to it, that is characteristic of life in the high north."
In the composer's own program notes for his Third Symphony – the one we will hear tonight – Nielsen summarized the first movement as a gust of energy and the second as the absolute opposite. The second movement "is pure and idyllic, music that lies on its back and looks up at the sky," wrote a reviewer for the BBC.
Christina Landshamer and Michael Nagy are vocal soloists in the Bach Cantata and return, embedded in the orchestra, in the second movement of the Nielsen Symphony.
The finale is a hymn to work and everyday activities, "not a gushing homage," wrote the composer, "but a certain expansive happiness."
Program:
Johann Sebastian Bach: Cantata Ach Gott, wie manches Herzeleid BWV 58
Christina Landshamer Soprano, Michael Nagy Baritone
Felix Mendelssohn: Symphony No. 3 in A minor Scottish
Carl Nielsen: Symphony No. 3 op. 27 Sinfonia espansiva
Christina Landshamer Soprano, Michael Nagy Baritone
Watch video archives of these broadcasts with a 48-hour free pass to the Digital Concert Hall using the promo code WQXR.
The Berlin Philharmonic's recordings are available at Arkivmusic.com and on iTunes.