Aleksandra Vrebalov Reshapes California Minimalism with Kronos Quartet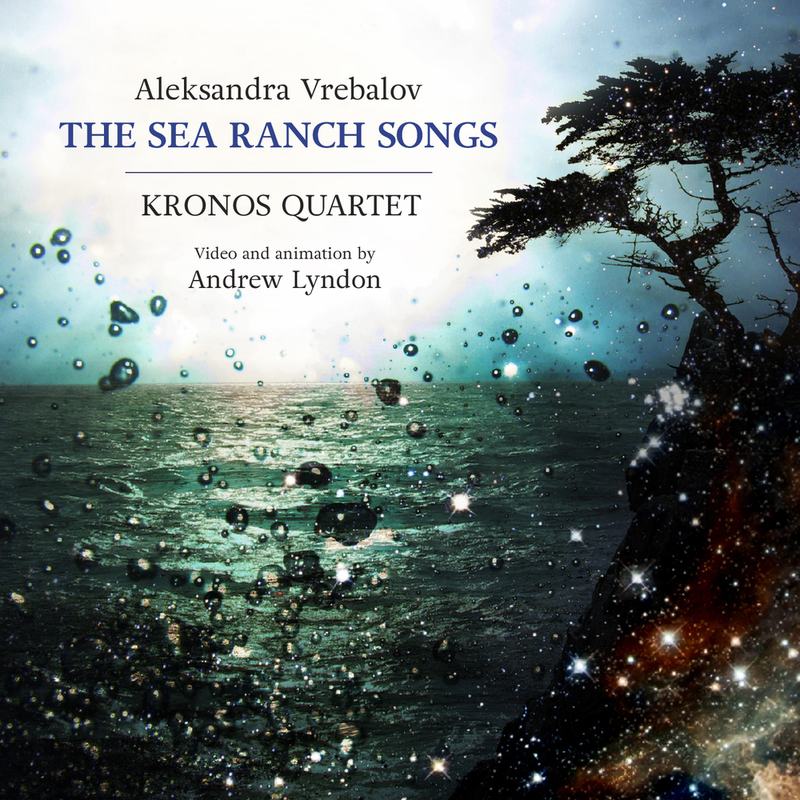 Sea Ranch, a small community perched on Northern California's oceanside cliffs, is one of a few places where the 1960s utopian dream of living in harmony with the land still survives. The buildings are made of unpainted redwood with wide glass windows, seeming to rise directly out of the surrounding terrain, and the sound of the waves washes the air. There are few major roads or commercial businesses nearby. Despite this isolation, or perhaps because of it, the community recently celebrated its 50th birthday. As part of the festivities, it commissioned an evening-length work from San Francisco's Kronos Quartet and composer Aleksandra Vrebalov, which came out as a CD/DVD box-set last Friday. The DVD sets the piece to an accompanying film by Andrew Lyndon, which is mostly composed of shots of nature and architecture around the Ranch.
Vrebalov's Sea Ranch landscape is rooted partially in atmospheric sonic vistas, and partially in the mellow, colorful California minimalism that some of the original Sea Ranchers may have had in their LP collections. She also incorporated many field recordings: the sounds around the Ranch, geographical coordinates recited by archaeologist Mike Lane, Kashia medicine man Lorin Smith chanting, the weathered voices of longtime residents tenderly expressing their love for the place in interviews. The latter may have served best as a film-exclusive feature, as the music accompanying them is the album's least engaging.
The most captivating pieces on the album are the instrumental movements that allow the listener to untether from concrete ideas and experience the landscape on their own. "Creatures" zig-zags through a buzzing, rustling chordal pulse, the chorale of "Chapel, Rainbows" shimmers like aurora borealis, and "Starry Night," with its sparse texture and guitar samples, creates a sense of unfathomable but friendly vastness. "Elements II" starts with one thin, lonely melody and spirals into a storm of churning dissonances, evoking wild winds, rough waves, and the tall grass bowing down.
When the story flows this way, it creates a sense of wonder and connection with the natural world: Sea Ranch's mission and way of life, manifest musically.
Aleksandra Vrebalov: The Sea Ranch Songs (Kronos Quartet)
Cantaloupe Music | Released Sept. 30
This audio is no longer available.