Metropolitan Opera
Alfano's 'Cyrano de Bergerac,' a Rarely Performed Gem, Is Your Met Radio Broadcast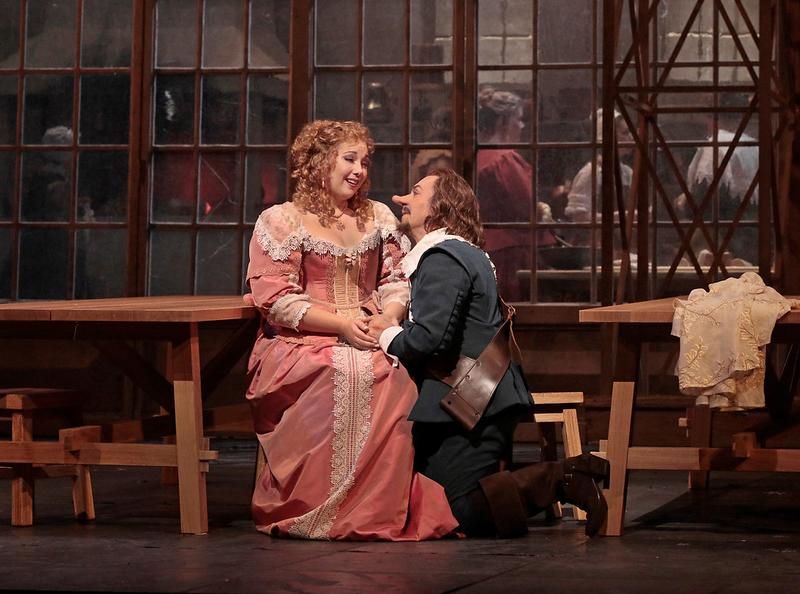 This Saturday at 12:30 pm, treat yourself to the Met Opera's Radio Broadcast of Franco Alfano's Cyrano de Bergerac. A live listen to this 1936 opera is a gem, indeed — it's far less well known than the beloved play from which it is adapted, and does not enjoy frequent performances at many opera houses. In fact, its United States premiere was in 2005, decades after it was written. But as discussed in this week's edition of the He Sang/She Sang podcast, featuring Soprano Jennifer Rowley (Roxanne) and WQXR overnight host Nimet Habachy alongside host Merrin Lazyan, there are some musical gems to be found deep in this opera.
In his liner notes for a 2002 DeutschlandRadio recording, Konrad Dryden approaches the issue of Alfano's memory for the modern audience. The composer's biggest claim to fame is, undoubtedly, his involvement with Puccini's opera Turandot — Puccini's son Tonio and conductor Arturo Toscanini tapped Alfano to complete the opera after Puccini's death. But Alfano was a fine composer in his own right, and Dryden makes the case that the underperformance of his work is the result of the difficulty of finding singers who could do the operas justice.
Ahead of the radio broadcast, be sure to listen to Rowley's He Sang/She Sang interview — it's her role debut and she gives us a unique insight on what it means to portray such a fascinating character in this underperformed and lesser-known masterwork.
Cast:
Conductor: Marco Armiliato
Roxanne: Jennifer Rowley
Cyrano: Roberto Alagna
Christian: Atalla Ayan
De Guiche: Juan Jesús Rodríguez