After Halloween: Music for All Saints' and All Souls' Days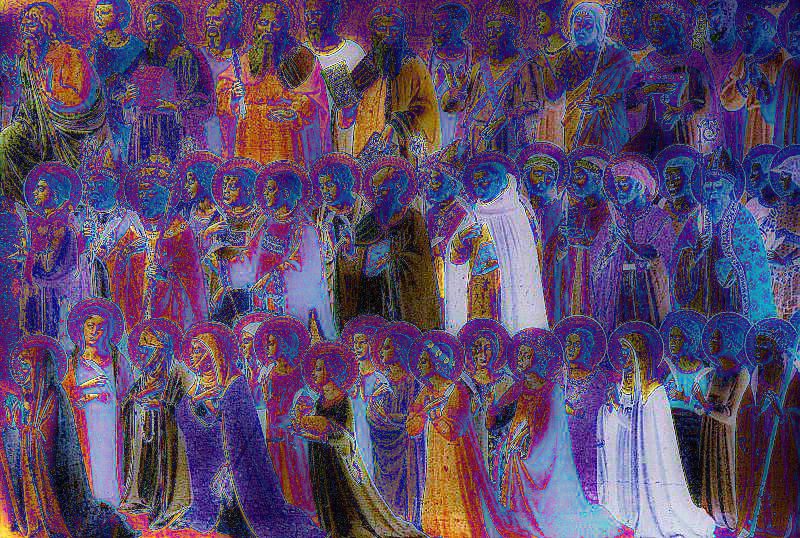 This week, All Ears honors All Saints' and All Souls' Days, two religious holidays dating back to the Second Century A.D.  
The traditions of honoring saints and departed souls are aligned with but not limited to the Christian and Catholic faiths. In this program host Terrance McKnight dishes out musical examples of composers across various cultures and backgrounds who wrote music to honor the deceased.
Join the discussion: A few years ago on this holiday, McKnight asked listeners for musical suggestions. This episode includes some of those works. Which composer or artist would you say most needs intercession, and why? And please have fun with this!
Playlist
I got a new name
Wendell Whalum
Morehouse College Glee Club
MCGC
Sine Nomine (For All the Saints)
Ralph Vaughan Williams
Choir of Worchester Cathedral
Christopher Robinson, conductor
Hassidic Chant: Kaddish
Traditional
Paul Robeson, baritone
Alan Booth, piano
Smithsonian
Kaddish for Cello and Orchestra
David Diamond
Seattle Symphony
Gerard Schwarz
Janos Starker, cello
Delos
Threnody for Carlos Chavez
Lou Harrison
Gamelan Sekar Kembar
Susan Bates, violin
CRI
Cantus in Memory of Benjamin Britten
Arvo Part
Moscow Virtuosi
Vladimit Spivakov, conductor
RCA
Mass
Bobby McFerrin
Bobby McFerrin, vocals
Cyro Baptista, percussion
Blue Note
O Ignis Spiritus Paracliti
Hildegard of Bingen
Trinity College Choir, Cambridge
Richard Marlow, conductor
Conifer
Lux aeterna
Nadia Boulanger
Olivier Charlier, violin
Isabelle Sabrie, soprano
Francis Pierre, harp
Raphaelle Semezis, cello
Marco Polo
Eternity's Sunrise
John Tavener
Academy of Ancient Music Paul Goodwin, conductor Patricia Rozario, soprano Harmonia Mundi
Piano Sonata No. 9 "Black Mass"
Alexander Scriabin
Sviatoslav Richter, piano
BBC
Lux aeterna
Morten Lauridson
L.A. Master Chorale and Sinfonia
Paul Salumanuvich, conductor
RCM
Elegiaque Trio
Rachmaninov
Kempf Trio
BIS
Cadman Requiem
Gavin Bryars
Fretwork
Hilliard Ensemble
Point Music