American Contemporary Music Ensemble's 'Thrive on Routine'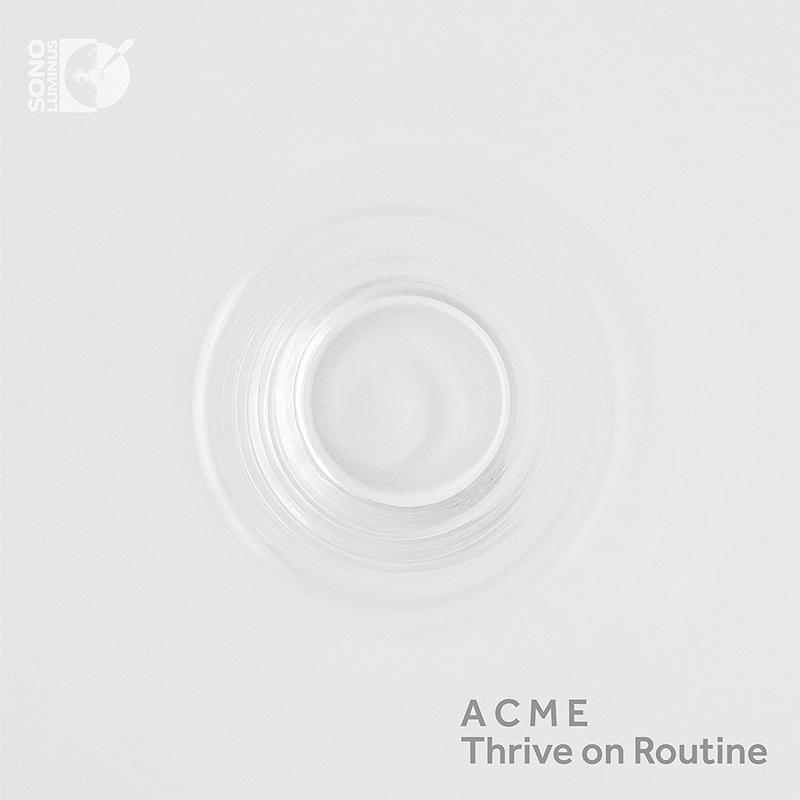 The American Contemporary Music Ensemble (ACME) has more than one of the cleverest band names in new music. Since the "acme" of something means the peak, the pinnacle, it also serves as a most appropriate name for this flexible ensemble, whose lineup includes such composer-performer stars as pianist Timo Andres, violinist Caroline Shaw and multi-instrumentalist Caleb Burhans.
ACME'S new album, Thrive on Routine, features music by all three, framed in a program that serves – for the first time in the ensemble's 12-year history – as a recorded portrait of the group, reflecting their aesthetic sensibility rather than that of a single composer. 
And what is the ACME sensibility? Shaw's program note says she writes music "like sashimi" – "naked, raw" and "unadorned" – but the same could be said, to some extent, of all of the pieces on this album. Burhans' Jahrzeit for string quartet – here played by the violist/composer, with Yuki Numata Resnick and Ben Russell on violins and ACME founder Clarice Jensen on cello – gives a taste of his pure and simple style, elegantly made out of classical stuff but as tuneful and straightforward as a folk song. Shaw's in manus tuas for cello and Gustave Le Gray for piano (Andres) pare the music of Thomas Tallis and Frédéric Chopin, respectively, down to their respective essences for a pair of solo meditations.
Timo Andres's own program note for his titular string quartet, Thrive on Routine, tells us that the piece was inspired by the Bach-and-potatoes early-morning routine of Charles Ives. From this polished, finely detailed, but earthy and deeply satisfying suite, the listener may infer that the everyday and the sublime can be bridged by the simple pride of accomplishment, whether that means digging into a garden or into a classical masterpiece.
American Contemporary Music Ensemble: Thrive on Routine
Sono Luminus | Released Feb. 24
This audio is no longer available.