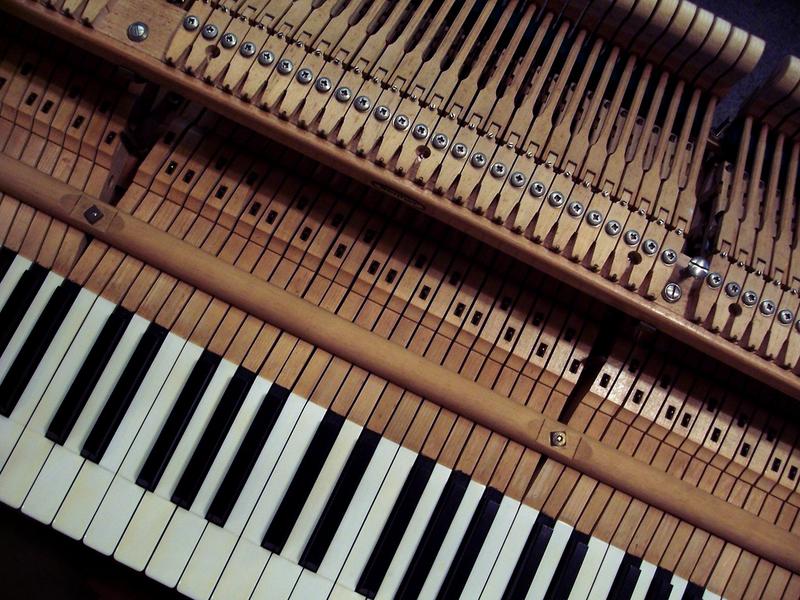 On this edition of Reflections from the Keyboard, David Dubal brings an All-American solo piano program to the Thanksgiving Table.
This episode dips into a great deal of American piano music in a variety of styles. From the War of Independence, Alexander Reinagle's and James Hewitt's pieces capture the patriotism our nation is so proud to hold dear.
Evoking the Civil War, we hear Louis Moreau Gottschalk's Manchega, when for an American household was not a home without its piano. Three women composers make an appearance, as well: Amy Beach, Lynn Kurtz and Ruth Crawford.
Set alongside a Samuel Barber excursion, there's small helping of America's finest impressionist tone painter, Charles Tomlinson Griffes. And to finish things off, a small tribute for the 90th birthday of Ned Rorem, as well as two composers from the Gilded Age -  MacDowell and Gershwin.
Playlist
Alexander Reinagle:
Sonata in E Major: Third Movement
Stanley Waldoff
Self - Released
Aaron Copland:
Piano Sonata: Vivace
Leon Fleisher
Sony/Epic
Ruth Crawford:
Study in Mixed Accents
Joseph Bloch
CRI American Masters
Lynn Kurtz:
In D for Piano: Dance
Andrew Eitel
Self - Released
Ned Rorem:
Piano Sonata No. 2: Nocturne
Julius Katchen
Philips
Samuel Barber:
Excursions, Op. 20: iv. Allegro molto
Leon Bates
Rile Arts
Vladimir "Vernon Duke" Dukelsky:
Caprice No. 2
Scott Holden
Tantara Records
Charles Tomlinson Griffes:
The Night Winds from Three Tone-Pictures, Op. 5
Denver Oldham
New World Records
Leo Ornstein:
Arabesques, Op. 42: Echo Primitif/Primal Echo
Marthanne Verbit
Albany Records
James Hewitt:
Yankee Doodle with Variations
David Dubal
Self - Released
Louis Moreau Gottschalk:
Manchega, Etude de concert, Op. 38
Cecile Licad
Naxos
Edward MacDowell:
Woodland Sketches, op. 51: 1, To a wild rose
Alan Mandel
Phoenix PHCD 148
Amy Beach:
Fireflies
Alan Feinberg
Argo
Edward MacDowell:
Hexentanz
Alan Feinberg
Argo
George Gershwin:
Prelude II: Andante con moto e poco rubato
Oscar Levant
CBS
George Gershwin:
Gershwin Songbook - Swanee; I Got Rhythm
André Watts
Philips