New York Now
On-Demand Audio: 'Andriessen 75' Festival Brings Composer's Opera to D.C.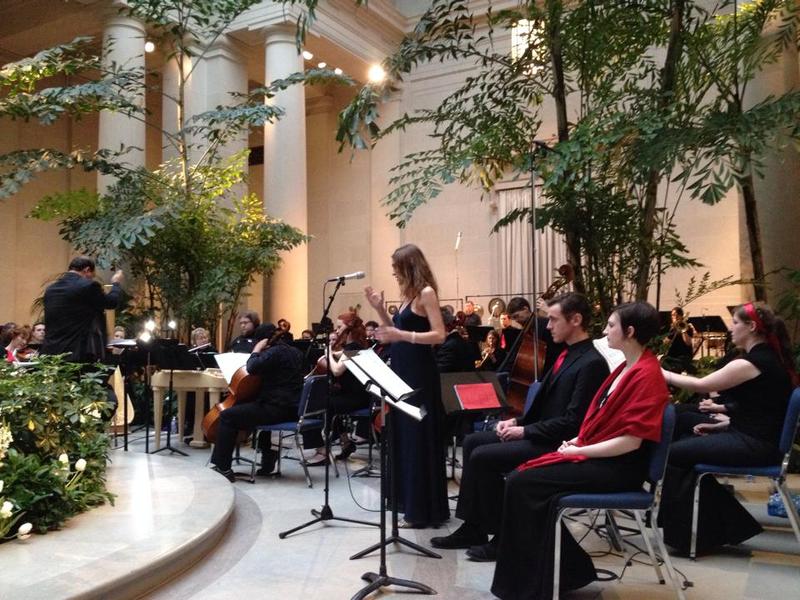 Monday, July 7 at 11 am ET, Q2 Music and host Phil Kline are thrilled to present Louis Andriessen's Grawemeyer Award-winning opera La Commedia, as recorded this past April at "Andriessen 75" - a festival celebrating the Dutch master's 75th birthday. 
Andriessen's anniversary this year was, deservedly, grander than previous celebrations. Musicians from around the world put on the "Andriessen 75" festival, a week-long celebration of his life and music held in Washington, D.C. La Commedia, Andriessen's fourth opera, opened the festival. 
Featuring the Great Noise Ensemble, vocal ensemble Third Practice, the Children's Chorus of Washington, and soloists Cristina Zavalloni, Lindsay Kesselman and Andrew Sauvageau as the musicians of the concert, La Commedia sets Dante's "Divine Comedy" through methods ranging from Gregorian chant to more charged forms. 
The festival was developed and curated by Armando Bayolo, founder of the Great Noise Ensemble and new-music curator at the Atlas Performing Arts Center. 
Concert audio recorded live and mixed by Brian Knox. Audio will be archived on this page for one year following the initial webcast.