Anniversary and Birthday Tributes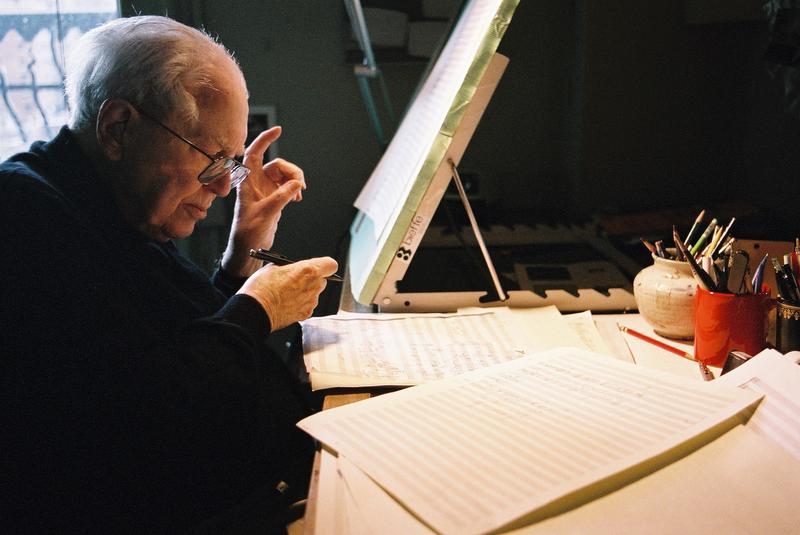 There are many reasons to tip the musical hat this week: Charles Wuorinen's 75th birthday; Ned Rorem's 90th!; the one year anniversary of Elliott Carter's passing; and the centennial celebration of Witold Lutoslawski. Rarely has so much remarkable music from so many contemporary music luminaries been packed into one week's program.
Elliott Carter, one of the most prolific and impactful composers in American history (I know, we could have been talking about Wuorinen or Rorem, too), would have been 105 this December and passed away exactly one year ago last week.
Monday's show devotes the entire hour to piano music from three distinct periods performed by champions of his music: the early Piano Sonata with Paul Jacobs; the late miniatures (Matribute, Two Thoughts About The Piano, and Retrouvailles) with Steve Beck, Ursula Oppens, and Pierre-Laurent Aimard; and, finally, one of the masterworks of the 20th century and a towering achievement in Carter's career, Night Fantasies with one of the work's commissioners, Charles Rosen. 
Later in the week we dive into piano scores of birthday boys Ned Rorem (Wednesday) and Charles Wuorinen (Thursday), including the latter's Scherzo, Bagatelle and chamber masterwork Fortune in a blockbuster performance by NY's Group for Contemporary Music. 
Of course, let us not forget the 24 hour music marathon planned on Tuesday for Polish music luminary Witold Lutoslawski! Tune in Friday for a sampling of his piano scores, including the Piano Concerto, performed by its dedicatee Krystian Zimerman.