Anything's Possible: The Wild Imagination of Ennio Morricone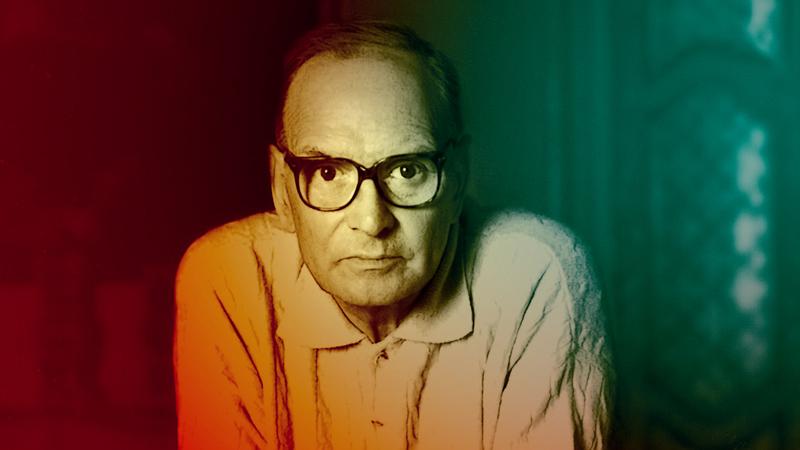 Q2 Music celebrates the Oscars with a 24-hour celebration of one of film music's most iconic and prolific composers: Ennio Morricone. Hosted and curated by David Garland of Movies on the Radio and Spinning on Air, the program is part of Q2 Music's monthly 24 on the 24th series, and repeats Tuesday, Feb. 24. 
Few composers, let alone film composers, have achieved the widespread artistic admiration and commercial success of Morricone. At 86, he's scored over 500 movies and television series, written songs for Pet Shop Boys and Sting and developed a "non-commercial" oeuvre that spans free jazz, funk and electronic music. His music has been covered and/or sampled by John Zorn, Metallica, Coolio, LL Cool J and RZA of the Wu-Tang Clan.
The Italian composer's most iconic and recognizable work, however, remains his music for the Spaghetti Westerns of director Sergio Leone. His scores expanded the sonic palette of film scoring with surf guitars, trumpets, bull whips and whistled melodies and even crossed over onto the pop charts (the instantly-recognizable theme from 1966's The Good, The Bad and the Ugly stayed on the Billboard 200 album chart for over a year).
Impressively, his work remains relevant to filmmakers today: his scores have been re-purposed by Wes Anderson and Quentin Tarantino as well as on The Simpsons and The Sopranos. In 2007, Ennio Morricone was awarded the Academy Honorary Award "for his magnificent and multifaceted contributions to the art of film music".
Join us all day in celebrating the music of this profoundly singular voice, from blockbuster-hit scores to obscure free jazz improvisations and concert music to collaborations and covers by iconic jazz and pop performers.
To whet your appetite, enjoy the main title theme from The Good, The Bad and the Ugly: