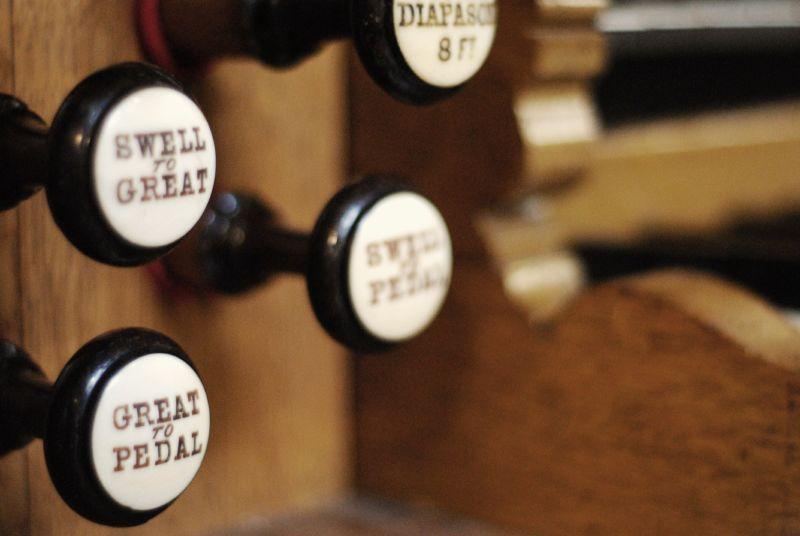 In anticipation of the holiday season, Pipedreams presents a collection of music with Advent themes.
BERNARD WAYNE SANDERS: Advent Fanfare –Julian Bewig(2002 Fischer & Krämer/St. Mary's Church, Emsdetten, Germany) Classicophon 2009-010.
NICOLAUS BRUHNS: Fantasy, Nun komm der Heiden Heiland–Jan Willem Jansen (1683 Delaunay/St. Pierre-des-Chartreux, Toulouse, France) Temperaments 316011.
GORDON YOUNG: Low, how a rose –Christian Elliott(Wurlitzer/Nethercutt Collection, San Fernando Valley, CA) CPE 107.
MICHAEL PRAETORIUS: 2 Advent Preludes (Alvus tumescit virginis; A Solis ortus cardine) –Jean-Charles Ablitzer (1624 Scherer/St. Stephen's Church, Tangermünde, Germany) Alpha 114.
GEORG FRIEDRICH KAUFFMANN: Advent and Christmas Preludes (Nun komm der Heiden Heiland; Nun freut euch, lieben Christen gemein; Nun lob mein Seel den Herren) –Delbert Disselhorst (2000 Brombaugh/1st Presbyterian Church, Springfield, IL) Pro Organo 7165.
KENNETH LEIGHTON: Hymn Fantasy, Veni Emmanuel, Op. 72, no. 5 –Greg Morris (1969 Walker-2002 Wood/Blackburn Cathedral, England) Naxos 8.572601.
J. S. BACH: 3 Advent Chorale-preludes (Nun komm, der Heiden Heiland), BWV 659, 660 & 661 –James Kibbie (1755 Silbermann-Hildebrandt/Court Church-Cathedral, Dresden, Germany) Block M CD3.