Are American Orchestras 'Blatantly Ignoring' American Music?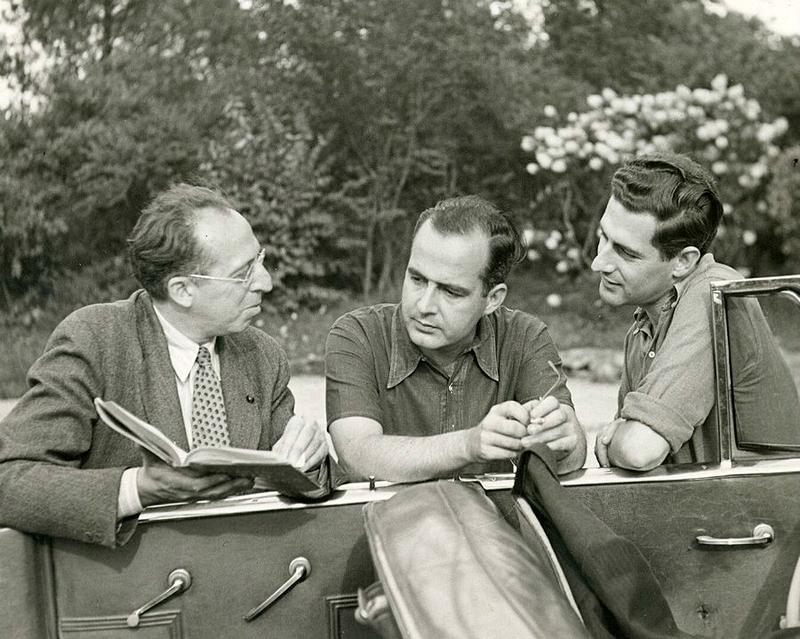 Barber's Violin Concerto, Gershwin's Rhapsody in Blue and Copland's Appalachian Spring are among a small handful of American works that have become staples of the orchestra repertoire.
Since the United States has nurtured a good century-and-a-half of orchestral compositions, there are those who feel that this is not just an oversight, but a disgrace. Earlier this month, a group of composers and academics decided to confront the issue where it starts: with the major orchestra in their city. They wrote a letter to the Cleveland Plain-Dealer accusing the Cleveland Orchestra of "blatantly ignoring music of its own country" by programming only one work by an American composer next season.
"We looked at this and said, this is approximately one percent of the programming and really, we have to say something about this," said Keith Fitch, head of the composition department at the Cleveland Institute of Music, who was one of the letter's co-signers.
Fitch argues that the problem is not limited to Cleveland, nor is it even confined to living composers. There is a wide swath of "diverse and compelling" American repertoire, he says, that is seldom represented on orchestra programs, including pieces by William Schuman, Howard Hanson, Roy Harris, Walter Piston and even Charles Ives – "the music that has defined us as a culture."
The Cleveland Orchestra did not respond to invitations to participate in this segment, nor did it respond to the letter, which has been widely circulated on social media.
Ed Harsh, the president and CEO of the advocacy organization New Music USA, notes that a number of orchestras are making an effort to program American works, including the Los Angeles Philharmonic, New York Philharmonic and Albany Symphony. The upcoming Spring for Music festival of American orchestras at Carnegie Hall is due to feature major works by Hanson and John Adams (WQXR will broadcast the six-concert festival live). "It's by no means a blanket problem," Harsh said. "But in some ways this is such an old, agonizing story."
In 2011, the League of American Orchestras, a national service organization, reported that just two out of the top 20 most-performed composers were American that year: Barber and Leonard Bernstein (at numbers 17 and 20, respectively). A ranking of the top 20 works performed did not bring up a single American piece.
Harsh believes that living American composers should be essential to orchestras' community outreach and audience-building efforts; they can personalize and talk about the music in a way that long-dead composers can't. "It may seem expedient to become a museum of immutable masterpieces that everyone loves," he said. "That's long-term suicide."
To some extent, orchestras must persuade audiences to try unfamiliar music of whatever era or nationality, said Simon Woods, the executive director of the Seattle Symphony, in the second part of this podcast. Seattle has recently launched an in-house record label with an album of music by Ives, Gershwin and Elliott Carter.
But Woods also believes there are no absolutes. "I start getting nervous when I hear discussions about whether there should be some kind of moral imperative to play American music," he added. "What's interesting about orchestras in this country is this huge diversity of repertoire that they play, and each one has a different personality."
Listen to the full segment above and share your comments below: should orchestras program more American works? Why or why not?