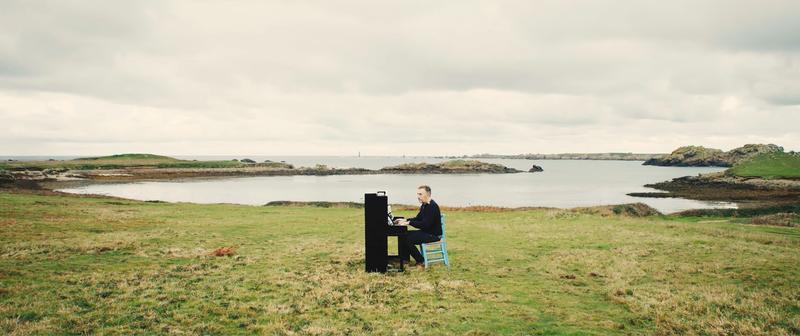 There's something about islands that has continuously inspired painters, writers and composers. Islands are both isolating and insulating, an interesting dichotomy that artists can exploit. This week on The Furthermore, we hear music written about — and very often on — islands, both real and imagined. 
French composer and songwriter Yann Tiersen (best known for the music to the film Amelie) lives on the island of Ushant — known as Eusa in the Breton language of the area. His album, also called EUSA, is a sonic travelogue, as Tiersen mixes his piano music with the sounds of the different parts of the island where he's recorded. Icelandic composer Olafur Arnalds also takes us on a journey around his island home, recording in small churches with local ensembles. We'll hear excerpts from both of those recordings, as well as music by Debussy, Joan Tower and more.
Tune in Saturday at 9 pm and Wednesday at 10 pm on WQXR.
Program playlist: 
Sergei Rachmaninoff: Isle of the Dead, excerpt
Royal Liverpool Philharmonic; Vasily Petrenko, conductor
Yann Tiersen: Penn ar Lann, from Eusa
Yann Tiersen, piano
Claude Debussy: L'isle joyeuse
Angela Hewitt, piano
Olafur Arnalds: Dalur, from Island Music
Olafur Arnalds, piano; Brasstrio Mosfelsdals
Hilary Hahn and Hauschka: Rift, from Silfra
Hilary Hahn, violin; Hauschka, prepared piano
Joan Tower: Island Prelude
St. Louis Symphony; Peter Bowman, oboe; Leonard Slatkin, conductor
Ola Gjeilo: The Lake Isle
Tenebrae, chorus; Ola Gjeilo, piano; plus ensemble
Olafur Arnalds: Riddur, from Island Music
Olafur Arnalds, organ; South Iceland Chamber Choir
Paul Lansky: Imaginary Islands, No. 1
Alabama Symphony; Justin Brown, conductor