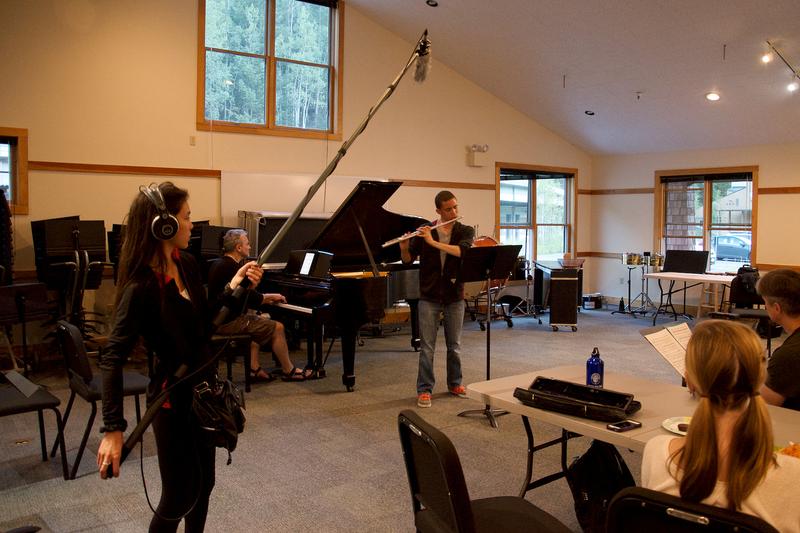 This week's program comes from the Aspen Music Festival and School in Aspen, Colo., where many of the world's top young musicians come to study during the summer. An outstanding teenage violinist from Shanghai triumphs in his performance of one of the most difficult and virtuosic pieces written for unaccompanied violin, and we'll meet a young flutist with a moving story about being adopted as an 18-year-old into a new family.
Program details:
The Aspen Piano Trio performs the first movement, Allegro con brio, from Piano Trio No. 1 in B major, Op. 8, by Johannes Brahms.
— Violinist Qing Yu Chen, 14, from Bayside, N.Y.
— Cellist Macintyre Taback, 16, from New York City.
— Pianist Huan Li, 17, from Guangdong, China, and now Elmhurst, N.Y.
Cellist Lucie Ticho, 16, from Hinsdale, Ill., performs Serenade from Spanish Dances, Op. 54, No. 2, by David Popper, with pianist Christopher O'Riley.
Violinist Yiliang Jiang, 18, from Shanghai, China, performs Sonata in D minor, Op. 27, No. 3, "Ballade," by Eugène Ysaӱe.
Alumni feature: Flutist Anthony Trionfofrom, 19, Worthington, Ohio, performs the first movement, Allegro, from Sonata for Flute and Piano, Op. 167, "Undine," by Carl Reinecke, with pianist Christopher O'Riley.
Pianist Taek Gi Lee, 17, from Seoul, South Korea, and now Warren, Connecticut, performs Nocturne in C minor, Op. 48, No. 1, by Frédéric Chopin.
The Alumni Finale Trio performs the fourth movement, Finale, from Suite for Two Cellos and Piano by Gian Carlo Menotti (1911–2007).
   17-year-old cellist Anne Richardson from Louisville, Kentucky
   15-year-old cellist Zlatomir Fung from Westborough, Massachusetts
   18-year-old pianist Sarina Zhang from San Diego, California