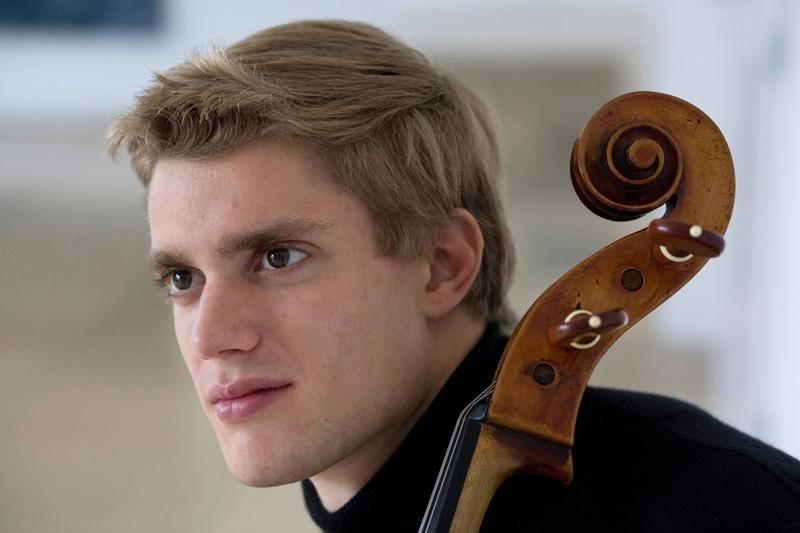 The Young Artists Showcase returns to Philadelphia for more music from a fairy tale concert program called Astral In Wonderland.
Astral Artists holds international auditions each year to identify rising talent. Along with grants and other performing opportunities, the organization often presents the young artists in their Philadelphia debut during its concert series at the Trinity Center for Urban Life.
Speaking of international, our curtain-raiser is a Divertimento on Austrian Folksongs composed by 18th century German composer Berhard Romberg and performed by Swiss cellist Lionel Cottet and Argentine guitarist Frederico Diaz. Cottet and Diaz met while studying at the Mozarteum in Salzburg.
Next is Franz Schubert's Arpeggione Sonata. Written for the newly invented arpeggione, an instrument that looks like a guitar, but is bowed like a cello. The sonata is most often heard on cello and piano today, but this cello-guitar duo give us a taste of what the original may have sounded like.
After a Piazzolla encore, we'll return to Wonderland with soprano Kathryn Guthrie and pianist Andrea Lam. First, is by American composer David Del Tredici, then a trio of songs from a nearly forgotten setting of Peter Pan by Leonard Bernstein.

Program details:
Sigmund Romberg: Divertimento on Austrian Folksongs
Franz Schubert: Arpeggione Sonata (second and third movements)
Astor Piazzolla: Libertango                                                    
— Lionel Cottet, cello; Frederico Diaz, guitar.

David Del Tredici: Final Alice; Aria V. Apotheosis: Acrostic Song
— Kathryn Guthrie, soprano; Andrea Lam, piano.

David Del Tredici: Virtuoso Alice, for piano
— Andrea Lam, piano.
Leonard Bernstein: Three songs from Peter Pan ("Who Am I?," "My House," "Dream With Me")
— Kathryn Guthrie, soprano; Andrea Lam, piano; Christine Lamprea, cello.