Watch This Construction Worker Stun His Co-Workers By Singing Opera (Video)
Thursday, March 09, 2017 - 02:02 PM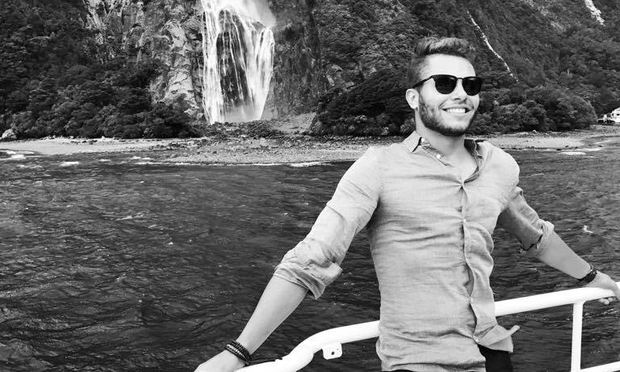 (Davi Oliveira / Facebook)
Music makes work more bearable. It's why you have a few go-to playlists for those days at the office and blast your favorite records at home while you do chores. But there are some work situations where plugging in and tuning out may not be an option — which makes Davi Oliveira's vocal gift all the more interesting.
The Australian construction worker recently lifted some spirits on the job when he sang "Nessun Dorma," the climactic aria from Puccini's Turandot. The video, posted to Facebook, shows Oliveira working a jackhammer — as one in construction is wont to do — before smoothly removing his hard hat to turn to the camera and show off his vocal chops. And when it's all done, he gears back up and returns to his work as if nothing just happened.
Oliveira hails from Brazil and has told us via Facebook that all of his prior singing experience came from singing in church choirs. Although he lacks any formal training, Oliveira says "I fell in love with opera, and everything in my life changed." In Brazil he studied law, but when he felt the music calling "I gave up my lawyer career to follow my dream to become a professional opera singer!" Now he is working as a general laborer to save up the funds required to pay for his education at Sydney Conservatorium of Music. Although that — along with the language requirement — presents a challenge, Oliveira remains optimistic and determined.
Oliveira's also caused a bit of a stir in the local news; here's a video of him performing live before Australia's 9 News camera.
More in:
James Bennett II is a staff writer for WQXR.
The WQXR e-newsletter. Show highlights, links to music news, on-demand concerts, events from The Greene Space and more.