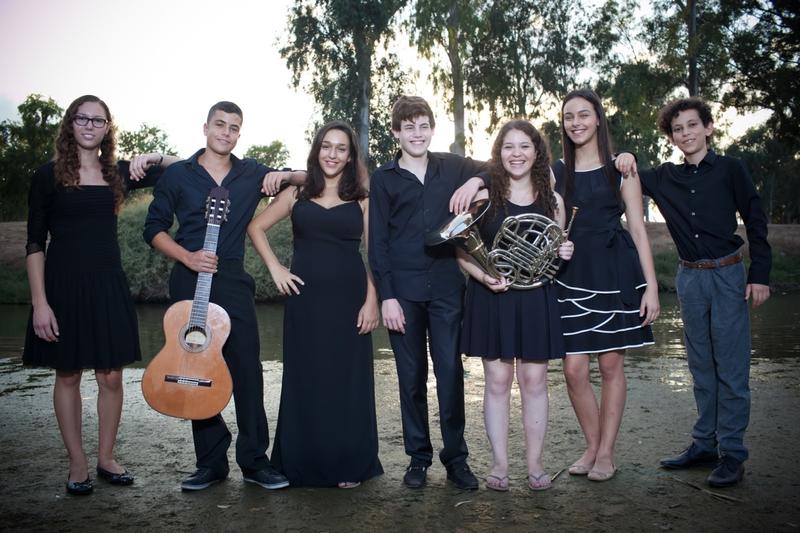 In advance of Israel Independence Day, the Young Artists Showcase celebrates some talented young Israeli musicians. The program features live performances from the finals of 16th annual Aviv Competitions in Tel Aviv, including violinist Daniel Aizenshtadt, hornist Gal Raviv and pianist Tomer Gvirtzman, all of which were award-winners at the competition.
The Aviv Competitions are co-sponsored by the America-Israel Cultural Foundation, the Tel Aviv Museum of Art, the Music Department of the Culture Administration of the Ministry of Culture and Sport, Ensemble Meitar and the Jerusalem Music Centre.
The program kicks-off, though, with a remarkable piece by a composer relatively unknown in the US. The Lysander Piano Trio recently visited the Young Artists Showcase studio and recorded Paul Ben-Haim's Variations on a Hebrew Melody. However, in the Lysander broadcast last month, we were only able to air about half of the work. Ben-Haim wrote his Variations in 1939, nine years before the establishment of Israel.
Program details:
Paul Ben-Haim: Variations on a Hebrew Melody
— Lysander Trio: Itamar Zorman, violin; Michael Katz, cello; Liza Stepanova, piano.

Bartok: Piano Concerto No. 2 (first and second movements)
— Daniel Aizenshtadt, violin; Julia Gurvitz, piano.

Reinhold Gliere: Horn Concerto in B-flat, Op. 91 (second and third movements)
— Gal Raviv, horn; Yael Kareth, piano.

Tchaikovsky: Piano Concerto No. 1, Op 23 (second and third movements)
— Tomer Gvirtzman, piano; Raymonda Sheinfeld, piano.